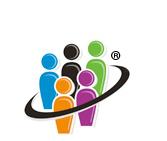 Quality Assurance Tester at Synergetic Information Systems,Inc.
Silver Hill, MD 20746
As a member of a systems and application test team, the candidate will provide test planning, test execution, and test documentation services critical to the success of the Decennial Testing and Processing Support (DTAPS) Services to the U.S. Census Bureau Decennial Information Technology Division (DITD).
Responsibilities
Support Test Team activities in accordance with the master test schedule.
Develop test scripts, test scenarios, and supportive documentation.
Review and critique test scripts developed by junior staff and suggest improvements as needed.
Conduct tests of applications in test, production or in development, applications about to be migrated, or applications recently patched. Verify the integrity of the systems and software application under test before release to production in order to avoid impacts associated with undetected defects.
Document test results, and compile results of other testers into consolidated report for management, clients, and applications staff. May perform regression or other analyses and present in project meeting.
Ensure requirements validation and support all levels of testing, including functional, system, exploratory, 508 Compliance, security, regression, performance and load/stress testing.
Qualifications
Bachelors' degree from a 4-year college or an equivalent from a technical school.
Must be able to obtain and sustain a Census Bureau Public Trust, Medium-IT clearance.
US Citizenship.
10+ years of experience.
Experience writing complex SQL queries & simple stored procedures.
Ability to quickly verify data interactions in the database and come up with test data based on the business scenarios.
Ability to provide technical guidance and troubleshoot data issues and script failures.
Basic Unix (need to be able to find log files, move log files, understand permissions and how they are applied within the Unix space).
Must have excellent problem solving skills and be capable of breaking down complex situations to discover and resolve root causes, this applies to both Testing issues and Technical issues.
Design, implement, and conduct test and evaluation procedures to ensure system requirements are met.
Document all test results accurately and comprehensively in ALM.
Proficient in enterprise requirements and defect management tools. Experience in tools such as Version Manager for requirements management ALM for Test management