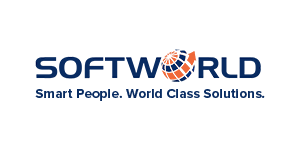 Quality Control Analyst at Softworld, Inc.
Cambridge, MA
Quality Control Analyst
This role will provide critical chemical quality information to assist in the development of new battery electrolyte products, in the development of manufacturing processes with manufacturing partners, and in the quality control of commercial electrolyte products. The successful candidate will interface with a staff of senior analytical chemists, battery scientists, and chemicals manufacturing supply chain partners to ensure that the battery electrolyte under development and in the field meets or exceeds product specification. The individual must be flexible, able to adapt to a fast-paced, dynamic work environment, and able to work as a leader and/or a member of teams and independently.
Mandatory skills:
BS-level degree or higher in a field of chemistry or chemical engineering.
Two (2) or more years of laboratory experience in a laboratory technician, analytical chemistry, or quality role supporting commercialization of a chemical, pharmaceutical, or biotech product.
Experience with state-of-the-art analytical chemistry techniques (e.g. ICP, HPLC, GC, UV/vis spectroscopy)
Desired skills:
Experience (4+ years) in industrial chemical product development and quality control
Experience in developing processes to validate analytical chemistry methods that support product specification
Experience in developing processes and procedures for validation, verification, and periodic monitoring of chemical products to ensure that it meets customer specification
---
THIRD PARTY AGENCIES, SUBCONTRACTORS, AND RECRUITERS NEED NOT APPLY. Applicants received from firms will not be considered. Subcontracting is not available for this position.