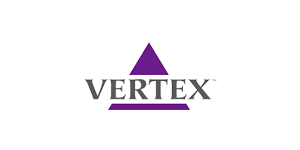 Quality Control Analyst, Device at Vertex Pharmaceuticals Inc.
Providence, RI 02905
In June 2019, Vertex announced the establishment of a new research site in the Boston area where research, development, and clinical manufacturing for cell and genetic therapies will be primarily based. Cell and genetic therapies represent two rapidly emerging therapeutic modalities with the potential to treat—and even cure—several of the diseases Vertex is focused on, including sickle cell disease, Duchenne muscular dystrophy and type 1 diabetes. Further investment in a research site specifically designed to advance these programs will be key to Vertex's continued and sustained leadership in these exciting approaches. At Vertex Cell and Genetic Therapies (VCGT) our research teams will bring together the best biology, technologies and enhanced manufacturing capabilities to ensure we bring these cutting-edge transformative therapies to patients as quickly as possible.
Key Responsibilities:
Follow SOPs, qualify assays, adhere to GDP practices, conduct statistical analysis of test results
Execute materials characterization of device materials including functional, mechanical, and chemical testing
Evaluate properties of new and existing raw materials that are currently or will be used in development. Evaluations would be based on collection of data from common polymer analytical equipment including FTIR, DSC, and others
Execute release and stability testing per RMS requirements for raw materials to be used in GMP manufacture
Collaborate with the QC, PD and manufacturing teams at Providence to execute testing in a timely manner, train personnel on new techniques
Maintain regular dialog with AD personnel, assist in transferring developed assays from AD to QC
Maintain relationships with external suppliers and scientific partners
Required Qualifications:
BS with 1-4 years' experience in biomedical/biomechanical engineering

Knowledge of polymer science and biomaterials
Critical thinking and independence, ability to troubleshoot, solve difficult problems, and develop process/assay improvements
Preferred Qualification:
Experience with implantation systems and medical devices

Familiar with the use, calibration, qualification and maintenance of the instruments used in polymer and device characterization including thermal, rheological, permeability, identity, tensiometry, and device integrity testing.
#LI-KW1