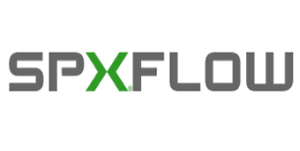 Quality Control Inspection Technician at SPX Flow
Rochester, NY
By clicking "Send," you acknowledge that you have read and agree to our
Terms
and
Privacy Policy
.
Description
Based in Charlotte, North Carolina, SPX FLOW, Inc. (NYSE: FLOW) innovates with customers to help feed and enhance the world by designing, delivering and servicing high value solutions at the heart of growing and sustaining our diverse communities. The company's product offering is concentrated in rotating, actuating and hydraulic technologies, as well as automated process systems, into food and beverage, industrial and power and energy markets. SPX FLOW has approximately $2 billion in annual revenues with operations in more than 30 countries and sales in more than 150 countries.

GENERAL SUMMARY

The incumbent will be responsible for incoming, in process, and final quality inspection checks. The incumbent will regularly need to use inspection tools such as micrometers and vernier calipers for machined features and profilometers for enhanced (polished) surface checks. Incumbent will need to verify that features on machined parts, sub-assemblies and finished product are to print specification and tolerance. Crucial quality (i.e. Material Test Reports and Certificates of compliance from Suppliers) documentation is required and must be verified accurate and complete. The incumbent must document and segregate all non-confirming material as required.

PRINCIPLE DUTIES AND RESPONSIBILITIES (ESSENTIAL FUNCTIONS)
Inspect, visually and mechanically, incoming, in-process, and finished goods items against associated documentation such as drawings, PO text, order requirements, and routing specifications. Verifies and checks items for damage (i.e. scratching and gouging), physical dimension accuracy, and workmanship standards. Must also verify material types using metal analyzer.
During inspection process, gathers appropriate quality documentation for future inclusion in the customer quality documentation packet.
Works within Enterprise Resource Planning System (SAP) to enter data to complete inspection transactions and archive customer documentation.
Communicates with appropriate parties to convey information on non-confirming or issues with product.
Creates tickets within Enterprise Resources Planning system to document failures/issues identified and communicates to appropriate parties.
Interfaces with Machinists, Production Supervision, Planning, and Quality Engineering to clearly communicate on quality processes and concerns.
SKILLS AND ABILITIES

Skills
Must be able to use quality inspection tools/gauges such as depth gauges, micrometers, verniers etc.
Must be able to read/interpret/understand technical engineering drawings and symbols (i.e. Blueprints and GD&T)
Must have general computing skills
Must have strong interpersonal communications skills
Abilities
Ability to learn and utilize various computer software programs
Must have a basic understanding of quality assurance principals
Ability to assess workloads and plan work accordingly along with multi-tasking and changing focus in an ever changing work environment
EDUCATION AND EXPERIENCE
Associates Degree or equivalent experience is preferred
Minimum of 2 years' experience working as a quality inspector in a manufacturing environment is preferred
PHYSICAL DEMANDS

The physical demands described here are representative of those that must be met by an employee to successfully perform the essential functions of this job. Reasonable accommodations may be made to enable individuals with disabilities to perform the essential functions.

This role routinely uses standard office equipment such as computers, phones, photocopiers, filing cabinets and fax machines. While performing the duties of this job, the employee is regularly required to sit and use hands, fingers, handle or feel, talk, see and hear. The employee is occasionally required to stand, walk, and reach with hands and arms. The employee must occasionally lift and/or move occasionally lift office products and supplies, up to 25 pounds. Use of the appropriate PPE is required.

WORKING CONDITIONS

The work environment characteristics described here are representative of those an employee encounters while performing the essential functions of this job. Reasonable accommodations may be made to enable individuals with disabilities to perform the essential functions.

This job operates in a manufacturing professional office environment. The employee can be exposed to fumes or airborne particles, moving mechanical parts, vibration and loud noise level while on the production floor.

The noise level in the office work environment is usually moderate.

DISCLAIMER

The above statements are intended to describe the general nature and level of work being performed by people assigned to this classification. They are not intended to be construed as an exhaustive list of all responsibilities, duties and skills required of personnel so classified.

Reasonable accommodations may be made to enable qualified individuals with disabilities to perform the essential functions.

SPX FLOW VALUES

SPX Flow employees are expected to behave in accordance with our company values as outlined below.

#LI-KZ1

SPX Flow is an equal opportunity employer and makes employment decisions without regard to race, color, religion, national origin, gender, age, disability, protected veteran status, or any other reason prohibited by law.