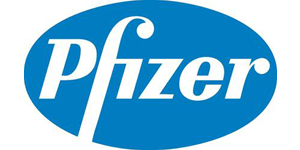 Quality Control Scientist at Pfizer
Sanford, NC
ROLE RESPONSIBILITIES
Responsible for knowing, understanding and acting in accordance with Pfizer's values
Performs tasks associated with maintaining cGMP compliant Quality Control laboratories.
Initiating and project manage change controls
Performing DI activities
performing Instrument/Equipment System Administrative duties
facilitate troubleshooting of connectivity type instrument/equipment issues and other issues
creating/reviewing/executing/approving activates for GMP tasks/activities ensuring adherence to regulatory agency requirements, ICH guidelines, Pfizer standards, policies, and values.
Responsible for reporting issues to management and participating in issue resolution
Serve on cross functional teams to represent Quality Control and facilitate communications and activities/projects between Quality Control and site departments and/or Network.
May manage projects/changes to accomplish change activities/project deliverables and/or whole projects; responsible for prioritization and associated timely completion of activities/deliverables and/or project timelines
Trains junior colleagues and may develop training plans and/or oversee training activities for groups.
Responsible for assessing existing situations and suggesting continuous improvements to increase compliance and innovation.
ROLE SUMMARY
The position will support the Pfizer Sanford, NC Quality Operations department by performing Quality Control activities.  Key responsibilities are performing QC (as needed Sanford site) DI activities, performing Instrument/Equipment System Administrative duties, facilitate troubleshooting of connectivity type instrument/equipment issues, performing change controls for QC document revisions, creating/reviewing/executing/approving activates for GMP tasks/activities associated with maintaining compliant Quality Control laboratories, participating in investigations of events, acting as a change agent and driving continuous improvement/Operational Excellence/innovative implementations, representing Quality Control on cross functional teams; and leads projects and/or teams providing guidance/training/coaching to junior colleagues. 
The individual should be able to demonstrate the following:
acting safely, knows and follows all EH&S safety requirements for site and QC laboratories; leads safety initiatives and encourages others to act safely
recognized as a "go-to" person or Subject Matter Expert for a specific subject area and are considered capable of supporting audits and investigations, reviewing/approving technical content to ensure compliance to regulations and Pfizer policy and standards
excellent effective written and verbal communication and interpersonal skills; established relationships within business lines
ability to identify issues, presents complex problems with possible solutions, and actively takes leadership role to resolve issues
applies discipline's principles, appropriate procedures, and leadership skills to action plan and contribute to executing toward team/project goals
solving highly complex problems and situation dependent problems using convoluted information
method 1, yellow belt trained and can apply tools to solve issues (including technical issues)
ability to receive feedback from management and other colleagues, takes accountability for actions and personal development
consistent correctness and accuracy in tasks, activities, decisions, and documentation; detail oriented behavior
good judgment and correct decision making based on Pfizer procedures, policy and standards; quality systems knowledge; technical experience; and industry guidance / regulatory authority regulations; decision impact awareness on future quality and compliance as well as impact on own work group, department, and network
represents Quality Control on site and network teams/forums that support sustaining or improving site or network operations; influences and negotiates with business lines and shares information obtained with team; acts as change agent for improvements
proactively identifies, takes remedial action, and/or seeks advice when a personal, project, or team goal/deliverable is off schedule
delivery on high business impact projects/activities/changes
able to holistically review and authorize all laboratory data, and have an extensive overall knowledge of all laboratory operations
able to create, review, and approve compliant test method transfer and validation protocols and reports and equipment qualification/computer validation records; assist with protocol non-conformance evaluations
able to identify and seek out external resources to build or enhance understanding of Data Integrity; supports training of staff; mentoring and coaching junior colleagues
displays strong investigative or technological orientation with independence for design of projects and able to make significant independent contributions to the implementation new systems
Individual should have knowledge of US, EU, and ROW cGMP; data integrity regulations and Pfizer requirements; analytical chemistry and/or Microbiology instrumentation; Laboratory Information Management System (LIMS); Global Quality Tracking System (TrackWiseTM  application); Microsoft Office™ applications specifically Word, Excel, and PowerPoint; Lean Six Sigma concepts; project management; formal Quality Change Control, and Documentation systems, and Quality Risk Management.
QUALIFICATIONS
The minimal education and experience is as follows:
·         5-7  years of manufacturing, quality or engineering experience in the biotech or pharmaceutical industry with a BS/BA Degree in Science/related field
·         2-4  years of manufacturing, quality or engineering experience in the biotech or pharmaceutical industry with a MS Degree in Science/related field
PHYSICAL/MENTAL REQUIREMENTS
Ability to lift 30 lbs, stand for 2 to 3 hours at a time, sit for 2 to 3 hours at a time, walk long distances and bend to obtain items from lower shelving/cabinets
Intellectual capability to perform complex mathematical problems and perform complex data analysis.
NON-STANDARD WORK SCHEDULE, TRAVEL OR ENVIRONMENT REQUIREMENTS
Work schedule may include weekdays and/or weekend days with first, second, and/or third shift hours as appropriate for assigned tasks/activities.
Limited travel for the position; no more than 10% traveling.
Sunshine Act
Pfizer reports payments and other transfers of value to health care providers as required by federal and state transparency laws and implementing regulations.  These laws and regulations require Pfizer to provide government agencies with information such as a health care provider's name, address and the type of payments or other value received, generally for public disclosure.  Subject to further legal review and statutory or regulatory clarification, which Pfizer intends to pursue, reimbursement of recruiting expenses for licensed physicians may constitute a reportable transfer of value under the federal transparency law commonly known as the Sunshine Act.  Therefore, if you are a licensed physician who incurs recruiting expenses as a result of interviewing with Pfizer that we pay or reimburse, your name, address and the amount of payments made currently will be reported to the government.  If you have questions regarding this matter, please do not hesitate to contact your Talent Acquisition representative.
EEO & Employment Eligibility
Pfizer is committed to equal opportunity in the terms and conditions of employment for all employees and job applicants without regard to race, color, religion, sex, sexual orientation, age, gender identity or gender expression, national origin, disability or veteran status.  Pfizer also complies with all applicable national, state and local laws governing nondiscrimination in employment as well as work authorization and employment eligibility verification requirements of the Immigration and Nationality Act and IRCA.  Pfizer is an E-Verify employer.
Last Date to Apply for Job: 22 October, 2019
Eligible for Employee Referral Bonus
Pfizer is an equal opportunity employer and complies with all applicable equal employment opportunity legislation in each jurisdiction in which it operates.