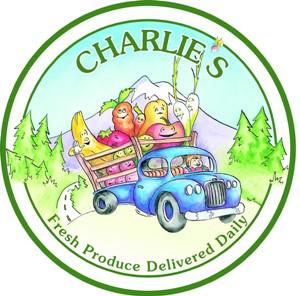 Quality Control Team Member - Warehouse at Charlie's Produce
Anchorage, AK
Overview
Charlie's Produce is one of the largest employee owned produce wholesalers on the West Coast, with distribution centers in Seattle, Spokane, Portland, Anchorage, Los Angeles and Boise. The secret to our 40 years of success in this industry is PEOPLE! We offer Excellent pay and benefits! We strive to hire the best and we reward them with a working environment that fosters loyalty, stability, innovation, and growth. Charlie's provides a healthy employee stock ownership program, competitive Medical/Dental/Vision and Life Insurance plans. And our newest benefit offers Pre-Paid Fully Funded College Tuition to our employees and the dependent children of our employees!
Benefits:• Medical Plans with UHC and HSA/FSA available• Dental & Vision with hardware replacement yearly!• 401K & ESOP-Employee Stock Ownership Plan• Holiday Pay• College Tuition for all employees and their dependents• On the job training• Year round full time employment• Employee appreciation events
Responsibilities
Essential Duties and Responsibilities:•Knowledge of USDA and customer specifications, grade product for quality, condition, weights, and size.•Understand the use of the tools needed for quality inspections to include sizers, scales, calipers, and other measuring devices.•Communicate through voice and data the results of the findings.•Select specific lots of produce to be run by the repack team•Be prepared to obtain the photographs and document the necessary data to file claims with vendors.•Execute the Charlie's Produce standard QA /QC sheet in both written and digital form.•Collaborate with all the sales, operations and purchasing teams requiring this information and other Charlie's Produce quality personnel on specific quality issues requiring resolution.•Collaborate with the Food Safety Manager for needed federal and third party inspections to ensure resolution of issue(s).•Collaborate with the repack team regarding any specific concerns with quality assurance on product (i.e. size concerns, bruising, etc) in order to help the provider better serve Charlie's Produce•Execute quality checks on the product in the warehouse and monitor product integrity and product rotations•As required conduct quality classes for packers and or managers teaching the specifics of produce quality.•Execute spot quality checks in coordination with the operations manager, inventory control, and production manager•Work with the Charlie's Produce management team in order to enhance and improve all the quality functions throughout.•Responsible for Quality and Food Safety•Able to lift 40-60 pounds frequently•Other duties as assigned
Qualifications
Desired Minimum Qualifications:•Knowledge of Perishable Agricultural Commodities Act (PACA) produce industry and regulations.•Ability to learn the Retalix System and Power Warehouse•Ability to execute Microsoft Excel spreadsheets.•Ability to use a Microsoft Outlook for email communication.•Ability to read and write English•Some Spanish speaking ability a plus.•Able to stand for long periods of time.•1 year of Fork lift and power equipment experience•Perform quality work within deadlines with or without direct supervision.•Interact professionally with other employees, customers and suppliers.•Work effectively as a team contributor on all assignments.•Work independently while understanding the necessity for communicating and coordinating work efforts with other managers, employees and organizations.
This employer participates in E-Verify and will provide the Social Security Administration and if necessary the Department of Homeland Security with the information from each new employee's Form I-9 to confirm work authorization.
Charlie's Produce is an Equal Opportunity Employer.