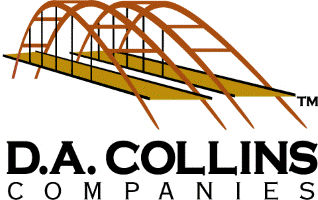 Quality Control Technician at Jointa Lime Corp
Plattsburgh, NY 12901
The D.A. Collins Family of Companies has brought safety, quality and productivity to industrial, infrastructure, highway and bridge construction for over 70 years. As members of the D.A. Collins Companies, Jointa Lime Co. is seeking a reliable and motivated individual to join our QC/QA Team at our Plattsburgh location for a full-time position as a Quality Control Technician.
Please submit your cover letter and resume describing experience and interest in this position. https://apply.dacollins.com/job/400/quality-control-technician-plattsburgh
Essential functions of the position (with or without reasonable accommodation):
Candidates will be responsible for performing routine tests as required on raw materials in process components and final product. Candidates will participate in the validation of tests, inspection, processing methods and material qualifications. Positions require a wide variety of Quality Control functions including but not limited to, the following:
Performing preventive maintenance and calibration of all quality control testing equipment.
Performing general housekeeping duties associated with the quality control laboratory.
Performing NYSDOT QC/QA testing on Hot Mix Asphalt (HMA).
Performing aggregate sieve analysis of all materials produced by a quarry.
Ensuring adherence to company and government safety standards and regulation.
Other duties assigned by quality control manager.
Perform a variety of tasks that will include having to lift heavy objects, stand for extended periods of time, stretch, walk, climb and bend under potentially adverse field conditions and be able to perform visual tasks such as backup spotting and hear and react to back up alarms, per safety protocol
Qualifications:
High school graduate or equivalent.
Experience with construction materials.
Must be able to lift at least 30 lbs.
Basic computer skills.
Strong problem solving and communication skills.
HMA certifications and aggregate testing preferred.
Must be willing to travel when required.
Must be willing to work overtime and weekends when necessary.
Must possess a clean valid NYS driver's license.
Must be able to pass a drug screen.
Must be willing to travel to Saratoga Springs, NY for company training and functions when necessary.
Status: Full Time
Location: Plattsburgh, NY


Starting Date: As soon as available
Apply to: https://apply.dacollins.com/job/400/quality-control-technician-plattsburgh
We are an Equal Employment Opportunity Employer and we provide equal employment opportunities to all qualified applicants without regard to race, sex, sexual orientation, gender identity or expression, national origin, color, age, religion, protected veteran or disability status, or genetic information or any other characteristic protected by law.

Competitive compensation, including health, dental, life insurance and retirement plan