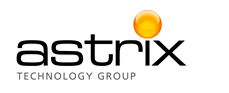 Quality Engineer III at Astrix Technology Group
Fort Worth, TX 76118
Qualifications/Experience:
Must have pharmaceutical experience prefer solids AND liquids manufacturing
Must have the minimum experience in the pharmaceutical industry required
Must understand pharmaceutical process validation and be able to write reports
Managerial experience & knowledge of Scale Up.
Technical Skills: SAP, LIMS, Audits, Microsoft applications.
Manufacturing in Solid Dose
Specialized in: Quality systems, Quality Management, Quality Control, Audits, Customer complaints, Corrective and Preventive Actions (CAPA), Annual product Reviews, SOP Reviews
Education: Bachelors Degree or Higher in a Scientific Field; Chemical Engineering, Chemistry, or related.
81,692.00 - 97,414.00 /year
Process Quality Engineer
What is this?