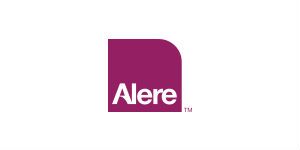 Quality Improvement Trainer at Alere, Inc
Kansas City, MO
Description
REQ20090918
Qualifications
NA-USA-Missouri-Kansas City
DO WORK THAT MATTERS
At Abbott, diverse ideas, perspectives, and expertise allowus to create the life-changing solutions that help people live healthier lives.In 150 countries and with businesses spanning nutrition, diagnostics, medicaldevices, and branded generic pharmaceuticals, Abbott offers you enormousopportunities to explore your interests and help you achieve your career andpersonal goals.
Abbott Rapid Diagnostics (formerly Alere) is part ofAbbott's Diagnostics family of businesses, bringing together exceptional teamsof experts and industry leading technologies to support diagnostic testingwhich provides important information for treatment and management of diseasesand other conditions.
BUSINESS UNIT
eScreen (Abbott's Workplace Services business) is driven bythe vision, passion and dedication of its employees who are committed todeveloping and delivering innovative products and services which automate andstreamline the employee screening process by combining cutting-edge technologywith superior customer service.
If you enjoy training others on quality improvement, and enjoy analyzing metrics, then look into this role further! If hired in this role, you will have some of the responsibilities below, and probably more as well:
RESPONSIBILITIES:
Collaborate with businessstakeholders to understand work processes and functional needs.
Assist with the review of conformance within the organization and CAPA (Corrective Action Preventative Action) review to facilitate employee training or updated policies
Aid in implementing newor adjusted workflows or processes in alignment with Abbott's quality system.
Aid in implementing improvements with respect to WorkplaceSolutions processes.
Manage the training program and develop training materialsfor implementation of new policies and processes.
Facilitate training of staff across various workgroups onnew or adjusted workflows to align with Abbott's quality system.
Lead and/or contribute to system and process improvementprojects and to site-to-site transfer projects.
Support software, process and facility qualification andvalidation activities.
Support regulatory requirements, risk management activities, and compliance.
Maintain performance and quality metrics as required.
Perform document control and document managementactivities as required.
MINIMUM QUALIFICATIONS |EDUCATION/EXPERIENCE:
Bachelor Degree in business or related field.
5 + years of experience in training responsibilitiesand experience using various training delivery methods.
Willing to work extended hours on evenings and weekends.
PREFERRED QUALIFICATIONS:
Willing to work on multiple tasks as a team member and/orability to operate as an individual contributor
Experience and knowledge with CAPA
Quality Improvement experience in previous role
Basicworking knowledge of Microsoft Suite (Word, Excel, PowerPoint)
COMPETENCIES:
Detail-orientated, self-motivated and available for flexible scheduling
Strong communication, problem-solving and motivational skills
Ability to communicate with transparency
Ability to maintain integrity and honesty at all times
Drivesfor results
Teamwork
Strong organizational skills
AboutAbbott.
At Abbott, we'recommitted to helping people live their best possible life through the power ofhealth. For more than 125 years, we've brought new products and technologies tothe world -- in nutrition, diagnostics, medical devices and branded genericpharmaceuticals -- that create more possibilities for more people at all stagesof life. Today, 99,000 of us are working to help people live not just longer,but better, in the more than 150 countries we serve.
An equalopportunity employer, Abbott welcomes and encourages diversity in ourworkforce. We provide reasonable accommodationto qualified individuals withdisabilities. To request accommodation, please send an email to MyRecruiter@alere.com.
Operations/COSfalse223981