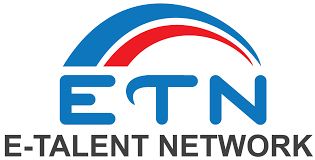 Quality Inspector at TSC GLOBAL SOLUTIONS INC
Jacksonville, FL 32254
Job Title: Quality Inspector
Location: Jacksonville, FL 32254
Duration: 4+ Months

Shift: 2nd Shift

Job Description:
May be required to be certified as a Level II Non-destructive Test Inspector in magnetic particle inspection and/or liquid penetrate inspection.
Certification must be in accordance with MIL-STD-410 AN PES1-29.
Required Experience:
Two years related inspection, calibration or NDT experience or demonstrated ability to perform described responsibilities.
Personal hand tools may be required.
May be required to lift up to 50 lbs.
Required Skills:
Demonstrated ability to read and interpret blueprints, manufacturer's specifications and internal drawings and procedures.
Ability to use and/or calibrate mechanical, hydraulic and electrical instruments/gages.
Possess working knowledge of machine shop mathematics.
Knowledge of applicable military standards may be required.
About our Company: -
E-Talent Network is responsible for carrying out the recruitment process and is a service provider for 22nd Century Technologies.
22nd Century Technologies is a business enterprise that supports demanding staffing programs for Corporations and State and Local Government Agencies. Its journey began in 1997 by supporting large Federal contracts which nudged us in the direction of creating large candidate pools across the country. Over the last 20 years, we have built a strong business model that is carefully constructed to deliver on multiple facets. We have proven past performance of providing services that exceed our clients' expectations. Today 22nd Century technologies supports clients in all 50 states and has grown to be a company that is trusted and sought for providing a complex mix of workforce solutions. With a firm grip on the entire spectrum of staffing solutions, we have placed more than 500,000 skilled resources and delivered 15 million+ man-hours.
"22nd Century Technologies is an Equal Opportunity Employer" and "US Citizens & all other parties authorized to work in the US are encouraged to apply."
E-Talent Network is proud to service TSCTI recruitment needs with Our Global Delivery model with 110 recruiters, data miners and research analysts working across multiple time zones is backed by an internal database of 2.4 million resources across all major industries.