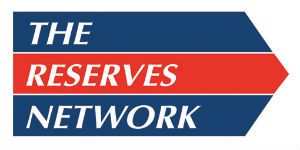 Quality Inspector at The Reserves Network
Lake Mary, FL 32746
Quality Assurance Technician
The Reserves Network is currently hiring a Quality Assurance Technician for a busy manufacturer in the Lake Mary/Sanford area. The Quality Assurance technician will be responsible for Quality policies, procedures and programs to insure compliance, customer specifications, and customer satisfaction.                      
Quality Assurance Technician Responsibilities
         Takes responsibility for their own safety and the safety of all employees by adhering to all safety policies and procedures and reporting all safety concerns to management.  Utilizes the forklift operator safety plan, emergency action plan and accident reporting
         Know what the Company Quality Policy and Quality Objectives mean to them and their role associated with the achievement of these objectives. Acknowledges the Quality Policy Manual
         Audit the preparation of In-Process and Final Audit Report  (WIP Sheets)
         Prepare In-Process and Final Audit Report (WIP Sheets) based on customer prints
         Understand the nonconforming material control, control of QMS documents, control of QMS records, internal audit, and corrective and preventative action procedures
         Maintenance of the MRB areas including the initiation of disposition of materials within the (MRB) material review board process
         Thorough knowledge of  Nonconforming Material Reporting - NCMR form and work instruction (add NCMR work instruction and log instruction)
         Thorough knowledge of Corrective and Preventive Actions Reports (8D)
         Good understanding of the ISO 9001 requirements and related QMS processes
         1st Piece Approval Process
         Generation of  PPAP, ISIR and FAI layouts
         Assist production with print interpretation and gauging when needed.
         Advanced Operation of CMM, Faro Arm, Virtek, or any other Quality Instruments (insert virtek/laser QC Scanner w/i)
         Basic understanding of process capability studies and analysis.
         Perform floor inspection, shipping & receiving, source and final inspections with maintenance of records and logs.
         Perform internal audits of QMS under the direction of a lead auditor. (Internal Audit Schedule, Internal Auditor Guild lines)
         Participate in determining root cause of defects and assists in the Corrective / Preventive Action Process.  Responsible for 8Ds associated with internal corrective actions. 
         Participate in the CAR Process utilizing 8D methodology and participates in the verification process.
         Receipt of On-The-Job-Training from Quality Supervisor or Quality Manager.
         Must wear required safety equipment and follow Safety Policy.
         Place HOLD tags on product they determine to be suspect. (Identification and Traceability)  (add on hold and scrap instructions)
         Has the authority to OK work to proceed after the 1st Pc.
         Approval or rework process using the  Identification and Traceability tag process
         Complete responsibility for customer satisfaction (unlink not used) through their quality of work using a specified sampling plan and understanding first and last piece inspection The goal is to reduce variability to achieve zero defects for our products and services while reducing costs.
         Clock in and out of jobs using shop floor manager in Intuitive ERP system (add shop floor work center console work instructions)
         Complete receiving inspection of product (insert receiving inspection document and work instruction for receiving inspection form)
         Assist Quality Supervisor in the development  of Continuous Improvement tasks
         Able to train operators and Quality Clerk - Technician and Quality Technician 1on Quality procedures, policies, and inspection methods.
         Advanced GD & T knowledge
         Calibration of instruments and gauges utilizing Gage Pack software (enter Calibration documents).
         Enter Data for SPC software.
Quality Assurance Technician Requirements
         Education:  2 year degree or equivalent combination of experience and education
         Experience:  1-5 years in a Quality Engineering/Technician discipline.   1-2 years of supervisory experience
         Computer Skills:  CAD, Microsoft Office, SPC based software and excel
         Proficient in GD&T  and Blueprint reading
         Knowledgeable of SPC, PPAP submissions including FMEA and Control Plan creation. 
         Basic knowledge of manufacturing processes to include: stamping, laser, CNC punch, press brake and welding.  Good communication skills, team player, ability to multi-task. 
         Ability to define problems, collect data, establish facts, and present findings to management.
         Language Skills                                            
         Ability to read, and understand work instructions, procedures, and specifications.
         Ability to respond to common inquiries. 
         Ability to generate concise graphs and reports for presentation.
Benefits:
         Multiple Healthcare Plans
         Dental
         Vision
         Accident, Disability, Life
         Direct Deposit/Pay Cards
         401(k)
         Referral Bonuses
Since 1984, The Reserves Network continues to partner with the finest employers to provide opportunities within the office, industrial, professional and technical markets. As a family- and veteran-owned company, we focus on candidate experience and workplace safety for the nearly 20,000 employees we place annually. 
For more information contact our recruiter office at 727-228-4012
If interested please send a resume to: kgabbard@trnstaffing.com