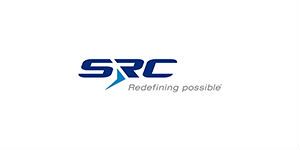 Quality Inspector at SRC, Inc
Syracuse, NY 13201
Position Description :
SRC, Inc. is currently seeking a quality inspector. This position supports a dynamic, dedicated production team in a variety of inspection and audit related functions. These include but are not limited to: In-process and final inspection, documentation and configuration data auditing and process auditing.
Responsibilities include but are not limited to:
Verify product conformance to applicable specifications, drawings and instructions
Verify associated processing documentation has been completed correctly
Verify product configuration data has been entered into the database accurately
Enter quality related data into the applicable database
Conduct procedural audits per schedule
Generate nonconforming material documentation and assist in the processing of non-conforming material
Provide guidance/support to production staff regarding procedural/process compliance issues
Position Requirements :

High school diploma or equivalent and three or more (3+) years of experience working in a manufacturing (or similar) environment, preferably in a quality related support role, electronics manufacturing background preferred
Strong computer skills (use word documents, spreadsheets and database software)
A working knowledge of basic mechanical measuring tools and dimensional tolerances
Ability to correctly interpret product engineering drawings
Experience working with, and verifying procedural documents and records with close attention to detail
Workmanship certifications in IPC-A-620 and IPC-610
Strong communication skills (written, verbal, visual)
Strong interpersonal skills (listening, group facilitation)
May need to support second shift or weekends on an as-needed basis
Preferred Skills:
Soldering experience involving J STD-001 or IPC-610
Knowledge of and experience in ISO 9001 or AS9100 environment
Background in highly complex electromechanical products
Familiarity with GD&T
Security Requirements
Must be a U.S. citizen. Applicants selected will be subject to a background verification and drug screen.
As an EEO/AA employer, the Company does not discriminate in its employment practices due to an applicant or employee's race, color, religion, sex (including pregnancy), sexual orientation, gender identity or expression, age, national origin, veteran or disability status, or any other basis protected by federal law. In addition, the Company complies with applicable state and local laws governing nondiscrimination in employment in every location in which the Company has facilities and employees.