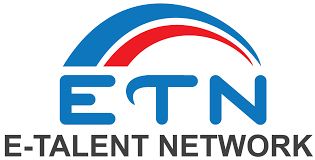 Quality Manufacturing Inspector from E-Talent Network
Chatsworth, CA 91311
Job Title: Quality Manufacturing Inspector
Location: Chatsworth CA 91311
Duration: 3 Months
Job Description:
This position requires the incumbent to utilize innovative methods and techniques to facilitate process reconfigurations.
To accomplish this, the incumbent must be fully aware of process qualification techniques and maintain a working knowledge of N/C procedures such as tooling packages, program conversion techniques and process improvement projects in the department to insure optimum quality.
The incumbent should have an above average understanding of Statistical Process Control (SPC) techniques as well as the ability to operate and create small programs on the Zeiss CMM.
The incumbent is the logical link between Machine Shop Management/Supervision, Quality Audit and various other Engineering functions throughout the problem-solving process.
As such, he/she must demonstrate tact necessary to bring various sides together for positive problem resolution.
He/She must maintain a high level of integrity.
Time spent interfacing with critical functions and developing process enhancements are 70 percent of the time.
In addition, the incumbent is required to perform conventional/traditional inspection procedures such as setting up and performing precision inspections utilizing all forms of precision measuring equipment (surface plates, height gages, micro height, gage blocks, sine bars, air gauging and surface analyzer).
Inspections include first piece inspection, process evaluation of defective hardware and process evaluation of new program conversions.
In order to accomplish these functions, a wide variety of inspection techniques and skills are necessary that include but are not limited to: geometric tolerancing, complex trigonometry and advanced blueprint reading.
He/She must be proficient in the use of standard and nonstandard gauging and must be able to work with or without standard manufacturing methodology (i.e. operation sheets).
The incumbent must assist machinists in the usage and care of inspection equipment, interpretation of blueprints and other quality related activities.
Required Skills:
The incumbent will perform process evaluations of new conversions and advise Engineering of new inspection techniques.
Mainframe (WDS screens WO 5, WO 19, WO 18, WO 25, INV 5, CM 2 1) and personal computer (excel, word, access) knowledge is required.
The incumbent will report to a Manufacturing or Quality Supervisor/Manager and direct interfacing with the Operations Manager when necessity arises to cross-departmental lines.
Required Experience:
A two-year technical degree with 3 years machine shop and/or quality experience or 7 years' experience in a manufacturing and/or quality environment.
Required Qualification:
High school diploma or general education degree (GED).
About our Company: -
E-Talent Network is responsible for carrying out the recruitment process and is a service provider for 22nd Century Technologies.

22nd Century Technologies is a business enterprise that supports demanding staffing programs for Corporations and State and Local Government Agencies. Its journey began in 1997 by supporting large Federal contracts which nudged us in the direction of creating large candidate pools across the country. Over the last 20 years, we have built a strong business model that is carefully constructed to deliver on multiple facets. We have proven past performance of providing services that exceed our clients' expectations. Today 22nd Century technologies supports clients in all 50 states and has grown to be a company that is trusted and sought for providing a complex mix of workforce solutions. With a firm grip on the entire spectrum of staffing solutions, we have placed more than 500,000 skilled resources and delivered 15 million+ man-hours.
"22nd Century Technologies is an Equal Opportunity Employer" and "US Citizens & all other parties authorized to work in the US are encouraged to apply."

E-Talent Network is proud to service TSCTI recruitment needs with Our Global Delivery model with 110 recruiters, data miners and research analysts working across multiple time zones is backed by an internal database of 2.4 million resources across all major industries.
40,474.00 - 71,662.00 /year
Quality Inspector
What is this?