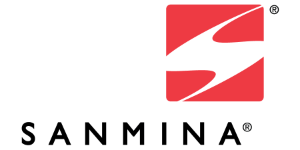 Quality Technician - 2nd Shift - (36163) at Sanmina
Fremont, CA
Category (For Job Seekers)
Quality
Location
13931 - ENC Fremont CA US - Fremont, 94538 US (Primary)

Job Description
Sanmina Corporation (Nasdaq: SANM) is a leading integrated manufacturing solutions provider serving the fastest-growing segments of the global Electronics Manufacturing Services (EMS) market. Recognized as a technology leader, Sanmina Corporation provides end-to-end manufacturing solutions, delivering superior quality and support to Original Equipment Manufacturers (OEMs) primarily in the communications networks, defense and aerospace, industrial and semiconductor systems, medical, multimedia, computing and storage, automotive and clean technology sectors. Sanmina Corporation has facilities strategically located in key regions throughout the world.
The Sanmina Fremont facility is a full-service enclosure systems solution manufacturing plant.  Located in California's Silicon Valley, this facility produces low-to-mid volume New Product Introduction (NPI) runs to full-scale volume.  The Fremont facility offers everything from small piece parts to fully integrated and tested systems.  In addition, this location offers in-house painting capabilities and flexible logistics solutions in distribution, inventory management and hubbing, as well as repair services.
Job Purpose:
Performs functions associated with quality control and quality assurance operations, including working with engineers in set-up and calibration tasks and carrying out rework and quality assurance procedures related to production or operations. Uses sophisticated programs to collect and evaluate data to assist in assessing and documenting results of quality assurance and control processes. Determines and may assist in developing methods and procedures for quality assurance and control. Works with engineers in conducting experiments.
 Nature of Duties:
Responsible for performing the set-up, calibration, testing and trouble shooting of circuits, components, instruments, and mechanical assemblies.
Determines and may develop test specifications from blueprints, drawings and diagrams.
Tests and trouble shoots assemblies and/or systems as a result of testing.
As required, prepares technical reports summarizing findings and recommending solutions to technical problems. 
May assist in the set up of specialized test equipment.
Education and Experience:
Requires a minimum of 2 years related experience.
Requires AA degree  or equivalent combination of education and Technical experience. 
Good oral and written communication skills a must. 
Good PC skills using Excel, Word and software loading.
Able to work on assignments complex in nature.
Capable of working independently with little or no direction.
Requires experience in test digital and analog systems.
Ability to read complicated drawings, mathematics, handbook formulas, and a variety of test and measuring instruments. 
Able to work in a team enviroment and has a stable work history.
Must be able to work independently with little or no supervison.
Successful candidate must be a US Citizen or Green Card Holder.
EEO Employer Vets/Disabled