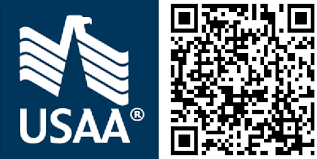 Quantitative Risk Analyst Lead (Model Risk Regulatory Oversight) at USAA
Tampa, FL 33646
Purpose of Job
We are currently seeking talented Quantitative Risk Analyst Lead for our San Antonio, TX, Phoenix, AZ or Tampa, FL facility.
The Quantitative Risk Analyst Lead (Model Risk Regulatory Oversight) provides advice and guidance to the Enterprise Model Governance team through interacting with internal stakeholders and regulatory agencies. Independently coordinates and responds to regulatory and audit model-related requirements and requests, and ensures the timely execution of work assignments and problem resolution. Anticipates and identifies future needs, opportunities and potential solutions. Assists the Modeling Centers of Excellence with change management programs and identifies opportunities and potential solutions for Model Validation-related work.
Conducts and develops quantitative and analytic models, assessments and/or applications in support of risk management efforts that assess the market and identify risks and gaps in existing or proposed processes. Applies diverse methodologies and deep experience in a variety of disciplines to identify and solve complex and/or undefined risk problems. Works with leadership to remediate gaps and improvements identified between existing practices and regulatory requirements. Leads and executes complex initiatives and cross functional teams within the Chief Risk Office and across the Enterprise that drive problem resolution. Leverages broad enterprise knowledge and/or expert knowledge of core business discipline(s), products and processes.
Job Requirements
Applies expert analytical knowledge to utilize advanced analytics to assess future risk and/or new risks, opportunities, and effectiveness.
Translates results into meaningful solutions to enhance decision making.
Presents findings to senior level leadership.
Applies expert knowledge and industry best practices to quantify risk and aggregate exposures.
Develops complex systems and programs that measure aggregate risk exposures.
Performs model validations and presents results to senior leadership.
Applies innovative and

scientific/quantitative

analytical approaches to draw conclusions and make recommendations to answer business objectives and drive change.
Translates recommendations into communication materials to effectively present to senior leadership.
Recommendations typically have a major impact on business results.
Provides subject matter expertise in operationalizing recommendations.
Applies expert knowledge to produce advanced analytical material to lead discussions with cross functional teams and senior leadership to understand complex business objectives and influence solution strategies.
Demonstrates thought leadership in cross functional team environments.
Drives and creates cross functional teams in support of initiatives that have significant impact to the enterprise or a core business area.
Provides direction and mentorship to other team members in the peer review process.
Expertly communicates analytical results, findings and solutions to governance committees and business process owners and influences business analysis.
Minimum Requirements
Bachelor's degree in Economics, Finance, Statistics, Mathematics, Actuarial Sciences, or other quantitative discipline required. 4 additional years of related experience beyond the minimum required may be substituted in lieu of a degree.
8 or more years of related quantitative analysis experience in a discipline relevant to risk management to include statistical analysis, modeling, mathematics or other quantitative discipline Or advanced degree/designation in Economics, Finance, Statistics, Mathematics, Actuarial Sciences, or other quantitative discipline and 6 or more years work experience in a quantitative discipline relevant to risk management Or PhD in Economics, Finance, Statistics, Mathematics, or other quantitative discipline and up to 4 years work experience in a quantitative discipline relevant to risk management.
Successful completion of an analyst assessment may be required.
Preferred
Expert knowledge of Model Risk Management Validation and/or Governance techniques
Experience engaging with Audit Departments and Audit Findings
Strong Understanding of Regulatory Supervisory Guidance on Model Risk Management SR 11-7 OCC 2011-12
Experience working for regulatory bodies such as the OCC & Federal Reserve (Fed) and their system wide Model Risk oversight specialty groups (add an if so, please describe).
Experience at a large financial institution in a model development or validation role.
The above description reflects the details considered necessary to describe the principal functions of the job and should not be construed as a detailed description of all the work requirements that may be performed in the job.
At USAA our employees enjoy one of the best benefits packages in the business, including a flexible business casual or casual dress environment, comprehensive medical, dental and vision plans, along with wellness and wealth building programs. Additionally, our career path planning and continuing education will assist you with your professional goals.
Relocation assistance is available for this position.