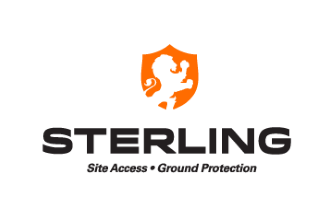 R&D Wood Scientist at Sterling Site Access Solutions
Phoenix, IL 60426
R&D Wood Scientist
The Sterling R&D team finds solutions to the most difficult engineering challenges across all divisions of the company. Projects are seldom the same and often have little to no precedent. We're seeking a versatile,experienced wood scientist who will help drive enhancements in the current Sterling products and processes and develop innovative design concepts for emerging product lines.
The R&D Wood Scientist must be task-oriented, extremely adaptable and possess exceptional, out-of-the-box problem solving ability. This position will lead critical R&D projects through the product development stage-gate process and will report tour Director of R&D. As a R&D Wood Scientist in our rapidly growing enterprise, you will be on the fast track to becoming a R&D Project Lead.
ESSENTIAL FUNCTIONS &RESPONSIBILITIES:
· Manage all phases of the PRODUCT DEVELOPMENT STAGE-GATE PROCESS including:
DISCOVERY
• Research new technologies and markets for long range expansion initiatives.
• Assess high-level business case.
SCOPE
• Identify necessary technical requirements, restraints, specifications& certifications.
• Establish cost targets, supply/manufacturing strategy, marketing/sales strategy.
• Create and manage project timeline.
DEVELOPMENT
• Engineer solutions, produce prototypes, obtain samples.
• Determine sourcing, tooling, cost monitoring and test plan.
TESTING / VALIDATION
• Execute test plans, manage field studies and validate certification actions.
• Process data and analyze results.
• Iterate through scope, development and testing phases until project outcomes are confirmed.
DEPLOYMENT / COMMERCIALIZATION
• Integrate new products and processes into all facets of the organization, including supply chain, finance, manufacturing and construction services.
• Act as subject matter expert for the marketing/sales organization.
EDUCATION, TRAINING, CERTIFICATIONS &EXPERIENCE:
Bachelor of Science in Wood Sciences
Minimum of 3 years experience
SKILLS & KNOWLEDGE:
Subject matter expertise in wood characteristics and behavior, mass timber products etc.
Represent company in technical organizations, trade shows and sales demos.
Proven leadership and collaboration skills with the ability to effectively supervise, coach, and influence employees, vendors and service providers.
Strong analytical skills to analyze complex business processes and identify risk in high visibility, and high stress situations; quickly and accurately apply sound, well-balanced reasoning to each decision.
Ability to identify opportunities to increase accuracy, optimize resources, and develop, recommend, and implement solutions.
Strong time and project management skills with ability to multitask and prioritize workloads.
Excellent verbal and written communication skills; able to present clean, organized and thorough information and data appropriate for intended audience.
Experience or trainable in forklift operation, wood working equipment and hand tools.
Proficiency with Microsoft Office Suite (Word, Excel, PowerPoint) and MS Project; ability to learn and achieve proficiency in new software applications.
Sterling Site Access Solutions is a EEO/AAP employer. All qualified applicants will receive consideration for employment without regard for race, color, religion, sex, sexual orientation, gender identity or national origin.