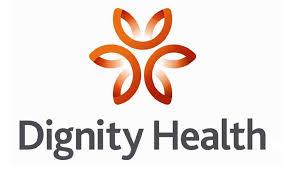 Radiation Therapist II at Dignity Health
SAN FRANCISCO, CA
Overview
St. Mary's Medical Center has been caring for the health of San Franciscans since 1857 when it was founded by eight Sisters of Mercy from Ireland.  It is an accredited, not-for-profit hospital, located across the street from Golden Gate Park.  It is a full-service acute care facility with more than 575 physicians and 1,100 employees who provide high-quality and affordable health care services to the Bay Area community.
Home to advanced medical practices, such as the nation's first digital cardiac catheterization laboratory, innovating orthopedic and spine surgery and comprehensive rehabilitation, and a state-of-the-art cancer center. St. Mary's Medical Center is one of San Francisco's leading hospitals, offering patients a full range of outpatient and inpatient services delivered with the human touch. Strategies and business development are centered on Oncology Services, Cardiac Services, and Orthopedics.
Responsibilities
Under the direction and supervison of the Radiation Oncologist and the Chief Therapist, the Radiation Therapist applies ionizing radiation to patients in accordance with the prescriptoin and instructions of the physician.  The Radiation Therapist II is also responsible for simulation of treatment fields and assisting in the calculation of dose to be delivered (when required) as prescribed and supervised by the Radiation Oncologist.
One year experience as a Staff Radiation Therapist in a Radiation Oncology department. Graduate of an accredited RTT program.
American Reigstry Rad Tech (RG ARRT) Basic Life Support - AHA (CT CPRBLS) Cert Radiology Tech CRT
Qualifications
Prior experience working in an hospital based and/or community long term care facility is preferred Minimum of 3-5 years combined experience in healthcare industry 1-2 years of experience with a minimum of 1 year in area of related field Complete annual safety training. Complete and maintain department specific training. Must possess good written, verbal and interpersonal skills. American Registry Rad Tech (RG ARRT) Basic Life Support - AHA (CT CPRBLS) Cert Radiology Tech CRT