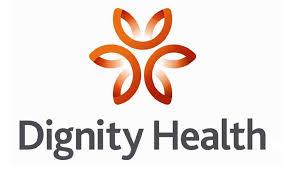 Radiology Tech III CT/X-Ray at Dignity Health
SAN FRANCISCO, CA
Overview
St. Mary's Medical Center has been caring for the health of San Franciscans since 1857 when it was founded by eight Sisters of Mercy from Ireland.  It is an accredited, not-for-profit hospital, located across the street from Golden Gate Park.  It is a full-service acute care facility with more than 575 physicians and 1,100 employees who provide high-quality and affordable health care services to the Bay Area community.
Home to advanced medical practices, such as the nation's first digital cardiac catheterization laboratory, innovating orthopedic and spine surgery and comprehensive rehabilitation, and a state-of-the-art cancer center. St. Mary's Medical Center is one of San Francisco's leading hospitals, offering patients a full range of outpatient and inpatient services delivered with the human touch. Strategies and business development are centered on Oncology Services, Cardiac Services, and Orthopedics.
Responsibilities
This position is responsible for performing a variety of radiographic, fluoroscopic and specialized procedures at a technical level not requiring constant supervision, under the general direction of a radiologist and Radiology Management. Proficient in three diagnostic modalities to include diagnostic radiology, diagnostic fluoroscopy to include C-arm in surgical suits, with one elective modality to include either Mammography, CT or MRI.
Collaborating with department and multidisciplinary team to ensure quality patient care and department service. Applies Dignity Health Core Values to the performance of every job duty. These Values include Dignity, Collaboration, Justice, Stewardship, and Excellence.
Must have 3 years of diagnostic experience and have passed an additional competency in either CT, MR or Mammography. Mush have satisfactorily completed formal radiological technology training in an AMA approved school.
California (CT RTTF) for fluoroscopy and (CT RTT) for diagnostic radiology, ARRT and American Heart BLS. California Mammography certification (CT MMRT) for technologist specializing in Mammography.
Qualifications
Must have 3 years of diagnostic experience and have passed an additional competency in either CT, MR or Mammography. Minimum of 3-5 years combined experience in healthcare industry 1-2 years of experience with a minimum of 1 year in area of related field Complete annual safety training. Complete and maintain department specific training. California (CT RTTF) for fluoroscopy and (CT RTT) for diagnostic radiology, ARRT and BLS. California Mammography certification (CT MMRT) for technologist specializing in Mammography CRT Fluoroscopy Permit, CRT Mammography for mammographers, Radiology Technician Certification, ARRT, BLS Certification