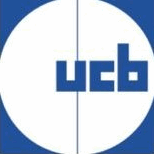 Rare Disease Marketing Lead ALS at UCB
Cambridge, MA
Rare Disease Marketing Lead ALS
Location: 
Cambridge, Massachusetts, United States
Help us transform patients' lives.
At UCB, we put our heart, soul and skills into making a difference for people living with severe diseases.  Working together to push the boundaries, we blend the best of our talents to unlock innovation. Will you join us in this pioneering adventure? 
Ra Pharmaceuticals, now part of UCB Global Pharmaceuticals, is a clinical stage biotechnology company focused on transforming complement therapeutics by delivering innovative and accessible therapies to patients with rare neurologic, hematologic, and renal diseases.  Ra Pharma combines its expertise in complement with leadership in macrocycle peptide technology to discover and develop therapeutics that transform the lives of patients.
The Rare Disease Marketing Lead- ALS will be a key member of the global team that brings our phase 3 drug to the market and will have the opportunity to make a broad impact across a growing commercial organization.  This role will be responsible for gathering insights, developing strategies, and executing tactics to support a best-in-class global launch.  Analytical thinking, strong project management, and a creative can-do approach are a must.  This role will report to the Head of Global Marketing and Insights while working in a cross-functional matrix environment.
You like to work in an   environment   where you can:
Lead the development of the brand strategy for our primary asset in ALS

Develop positioning and supporting messaging

Lead brand planning activities including situational assessment and 3-year strategic plan

Develop presentations for Senior Leadership Team (SLT), including quarterly business reviews
You will  contribute  by:
Define market drivers to maximize the value proposition in ALS

Develop segmentation framework (HCPs and patients)

Lead pre-launch and launch planning globally, including marketing preparation activities

Support lifecycle planning and commercial assessments for ALS therapeutic area

Foster collaborative relationships with internal and external stakeholders (Medical, Compliance, regions, KOLs, patient advocates, etc) in a multi-cultural environment

Identify KPI's and develop dashboards to track business performance
Interested? For this position you'll need the following   education, experience  and   skills:
Minimum Qualifications:
BA/BS degree required (with emphasis in Business, Life Sciences, or Finance)

MBA, advanced degree or other equivalent experience preferred

Minimum of 10 years of experience in the biotech/pharmaceutical industry, including involvement in commercial activities (market development, marketing, analytics, sales)

Track record of high business impact via problem solving & operational excellence, in competitive markets

Must be able to work independently with minimal oversight and direction, to anticipate needs from leadership and other stakeholders, and to balance multiple and often diverse priorities

Proven track record of working in a nimble, dynamic, fast-paced environment

Experience with market research methods (qualitative & quantitative) as well as secondary data sources preferred

Ability to influence (directly & indirectly) and foster strong partnerships
Preferred Qualifications:
Previous global marketing experience preferred

Rare disease or therapeutic area experience in neurology preferred

Must have strong written and verbal communication skills

Ability to present complex and technical concepts to multiple stakeholder audiences

Must have proficiency with Outlook, Word, PowerPoint, and TEAMS
Required Travel: up to ~30%
Why you should apply
At UCB, we strive to attract passionate and outstanding talents who thrive on change and are ready to bring real value to patients. Working for us you'll discover a place where you can grow and express your full potential. We place an emphasis on innovation, collaboration and impact. Through meaningful recognition and a motivating work atmosphere, we aim to provide an optimal experience by caring about and valuing our employees – just as we do for the patients we serve.
If you believe you are the perfect match to join us on our pioneering adventure, then we invite you to apply and tell us more about your profile and motivation.
UCB and its subsidiaries encourage diversity and inclusion in the workplace; we are an Equal Opportunity Employer. We do not discriminate on the basis of race/color/religion/sex/national origin/veteran/disability/age/sexual orientation/gender identity.
About Us
At UCB, we come together every day to work, laser-focused, on a simple question: How will this create value for people living with severe diseases? By putting patients at the heart of everything we do, our approach – from discovery to development to delivery – is continuously transformed and designed around patient needs and their journey.
With a team of approximately 7,500 employees worldwide operations in more than 40 countries, we are a global biopharmaceutical company investing more than a quarter of our revenue in cutting-edge scientific research. We are focused on addressing chronic, neurological, immunological, and bone diseases. We are looking for people with passion and empathy who develop a real understanding of patient's needs and can deliver thoughtful solutions to decisionmakers across the heath care ecosystem.
Curious to know more? Please visit our website www.ucb.com .
UCB and its subsidiaries encourage diversity and inclusion in the workplace; we are an Equal Opportunity Employer. We do not discriminate on the basis of race/color/religion/sex/national origin/veteran/disability/age/sexual orientation/gender identity.

Job Segment: Neurology, Biotech, Hematology, Immunology, Medical, Healthcare, Science
136,144.00 - 208,400.00 /year
Medical Director of Infectious Disease
What is this?