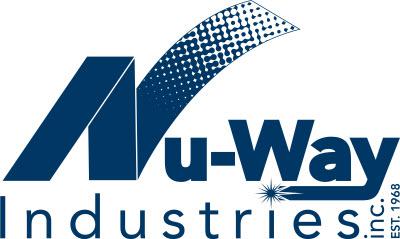 Raw Material Receiving Clerk at Nu-Way Industries, Inc.
Des Plaines, IL 60018
POSITION SUMMARY:
Responsible for checking and unloading incoming raw material shipments to ensure that products meet purchase order requirements; products are correctly stored and issued to preserve inventory accuracy.
ESSENTIAL JOB FUNCTIONS:
Unloads and validates all incoming purchased raw materials to ensure compliance with purchase order, bill of lading, and packing slip requirements.
Performs receiving transactions in business system and scans documents into document management system.
Notifies Purchasing of any discrepancies with shipments or freight damage for resolution.
Picks raw material from storage areas and issues material to jobs to support Production, accurately recording such transactions in business system.
Delivers received/picked material to proper department, warehouse or inspection area, performing all move transactions in business system.
Manages remnant (drop) by assigning locations and lot parameters in business system and suggests use of remnant material for substitution on jobs.
Maintains accurate counts of parts; stores parts in appropriate locations with labels or tags as required; transfers parts in business system to match physical locations.
Maintains clean and organized storage and warehousing facilities.
Works with Inventory Control to perform cycle counts and reconcile as needed.
Works with other material handlers to resolve inventory count/location discrepancies.
TRAINING AND EXPERIENCE: Minimum of 3 years of manufacturing or warehouse related receiving experience. Ability to read prints is required. Strong Data entry skills and good numerical aptitude required. Good communication and organizational skills needed. Forklift certification required. Bilingual in Spanish is desirable.