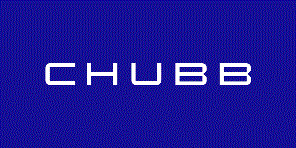 RCT Appraisal at CHUBB
Dallas, TX 75201
 
Chubb is the world's largest publicly traded property and casualty insurer. With operations in 54 countries, Chubb provides commercial and personal property and casualty insurance, personal accident and supplemental health insurance, reinsurance and life insurance to a diverse group of clients. The company is distinguished by its extensive product and service offerings, broad distribution capabilities, exceptional financial strength, underwriting excellence, superior claims handling expertise and local operations globally
 
Currently, Chubb is seeking a Personal Lines Risk Consultant for our Dallas TX Branch. Occasional overnight visits will be required.


Description:
This position is responsible for analyzing and developing replacement cost for high valued homes, condos and co-ops and providing loss prevention advise and detailed reports regarding risk acceptability. This includes visiting with clients in their homes to discuss insurance needs, establishing replacement costs, evaluating adequacy of life safety/security systems. The Risk Consultant must also create risk assessment reports to be used by underwriters, agents and insureds. Based on an insured's possessions and lifestyle, a Risk Consultant is expected to identify and effectively market the need for additional Chubb coverages. Risk Consultants are typically assigned to geographic territories in which they are expected to travel to visit with clients in their homes.


 

Qualifications:
• 3-4 years of Personal Lines insurance experience preferred.
• An aptitude to produce thorough, precise written reports and verbal reports evaluating, analyzing and interpreting insurance risks.
• Experience in underwriting, appraisal/loss prevention or property claims with high values homes is required.
• Complete proficiency in laptop applications as well as full proficiency in Microsoft Word and Excel is required.
• Time management and work planning skills are essential for efficient and productive workflow management.
• Teamwork and collaboration with agents, underwriting and marketing are necessary in the quest to surpass business goals and learning objectives.
• The ability to adapt to new ideas and situations; and manage change concerning procedures, ideas and work environment is essential.
• Excellent math and verbal skills.
• Demonstrated ability to manage relationships with customers
• Ability to incorporate knowledge of marketplace needs and business objectives, to develop and implement strategies to ensure success
• The ability to travel is required.

At Chubb we are totally committed to providing equal employment opportunities to all employees and applicants. It is our policy to provide equal employment opportunities to employees and applicants based on job-related qualifications and ability to perform a job without regard to race, sex, color, religion, age, national origin, pregnancy, sexual orientation, gender identity, genetic information, disability or other perceived differences that do not relate to ability, performance and contribution at work. If you require an accommodation during the hiring process or upon hire, please inform your Chubb Recruiter.

Qualified applicants with criminal histories are not automatically disqualified from employment. Factors such as job-relatedness of the conviction, age and time of occurrence, and the seriousness and nature of the circumstances will be considered.