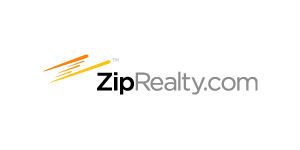 Real Estate Agents – License Required at ZipRealty Residential Brokerage
Las Vegas, NV 89117
Job Requirements for the Licensed Real Estate Agent
Must be a licensed real estate agent. Must be in good standing with the local Realtor board, or an inactive agent who can immediately move his/her license to ZipRealty (all non-licensed applicants will have to complete the pre-licensing course and state exam before starting work as a Real Estate Agent).
Strong interpersonal skills and a customer service mindset (sales experience a plus)
Ability to multi-task, prioritize, and take initiative.
Must be a moderately tech-savvy agent who wants to use our technology to engage clients
Zip Realty Residential Brokerage is looking for both new and experienced real estate agents to affiliate with the company. Here is how affiliating with ZipRealty Residential Brokerage can help drive your business and jumpstart your real estate career:
ZAP (Zip Agent Platform): our industry-leading online agent platform and client management system
Dozens of new client leads every single month
Top-notch education and business coaching is available
A dominant presence online, including the following:

Properties you list automatically distributed to more than 700 different websites
Properties you list receive featured placement on the most dominant real estate websites in the country
Your own page/portal on ziprealty.com
Our leads system, technological platform, and education program will get you off the ground and running. Our resources can put you in a position to provide a level of customer service that agents affiliated with other companies simply cannot match.  It's very common for newly affiliated agents to have multiple transactions in their first weeks/months in the industry!

About ZipRealty
ZipRealty was founded on the belief that selling or buying a home could be faster, easier and more efficient. Agents affiliated with ZipRealty Residential Brokerage have delivered on this commitment by combining cutting-edge technology with unsurpassed real estate expertise and an unparalleled commitment to client satisfaction. Our mission is to delight clients by bringing great people, technology, and value to the experience of buying and selling a home. 
Schedule a confidential meeting for this week by applying to this job, and learn more about the advantages of being an independent agent affiliated with ZipRealty Residential Brokerage.
©2015 ZipRealty Residential Brokerage. All Rights Reserved. ZipRealty Residential Brokerage fully supports the principles of the Fair Housing Act and the Equal Opportunity Act. Operated by a subsidiary of NRT LLC. Nothing in this document is intended to create an employment relationship. Any affiliation by you with the Company is intended to be that of an independent contractor sales associate.