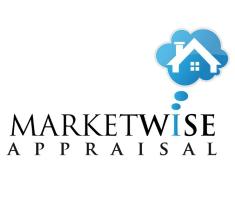 Certified Residential Real Estate Appraiser at Marketwise Appraisal LLC
TEMPE, AZ 85281
Bet you made a good amount of money in 2020... We all did better than ever, but how much do you owe Uncle Sam? Did you make quarterly estimated tax payments? When did you have the time to make sure you've been paid for everything you did in the past 6 months? When did you have the time to spend time with your family? When did you have decent health insurance?

Not all appraisers want to be a business owner... as an independent appraiser, you are responsible for everything from bookkeeping to taking out the trash. When I was independent I realized I was spending 30 to 40% of my time managing day to day operations; marketing, paying bills, tracking down receivables, preparing tax information, paying taxes, setting up my orders, responding to endless update and revision requests, bidding orders and more. At Marketwise Appraisal, we focus on letting the appraiser just appraise real estate. Our support staff manages all the day to day operations, assists in report set up, acts as a firewall between you and the client so you can get work done!

Our employees are W2 income, have a comprehensive health insurance program where we pay 75% of the cost as well as Dental, Vision, Life Insurance, 401k with employer match up to 3% of gross income. High speed company laptop, work from home or at our centrally located office using our state of the art cloud system of virtual computers and server. Work from anywhere with a decent internet connection just like you were in the office. We also pay for E&O, MLS subscriptions and board dues, Alamode Total, Spark (data importer/regression analysis tool), Anow (appraisal tracking software and scheduler) All of your reports will have the client data, subject data and maps pre loaded and waiting on the server. Our staff averages over 20 years experience and are always glad to help!

***Key Requirements***

*Minimum of Certified Residential Appraiser License in the State of Arizona, or be willing to relocate and reciprocate (Will train for geographic competence)

*Newly certified and seasoned appraisers are welcome

*FHA roster required (You can get on the roster after hire)

*Ability to complete 25 to 35+ orders a month

*Willing to accept complex assignments (help available if needed)

*Reliable/presentable transportation and auto insurance

*Professional Appearance/attire (business causal, shorts and jeans are okay as long as presentable)

*Good computer skills. Not a programmer but proficient in MS Office (Outlook, excel, word etc), Windows 10 Pro, Adobe Acrobat, Appraisal software (We use Alamode Total)

Job Purpose:
Estimates property value by providing appraisals and consultations; researching and analyzing property information; reconciling various indicators; preparing an appraisal report.

Duties:
* Identifies value to be estimated by studying appraisal request, problem to be solved, and scope of the project, such as, mortgage financing, insurance replacement cost calculation, estate valuation, tax appeals, equitable distribution, corporate employee relocation, investment, or sale; identifying property characteristics.

* Determines valuation method by selecting approach and techniques for valuing property, i.e., cost, direct sales comparison, and income capitalization; identifying property characteristics and attributes.

* Researches and analyzes property information by collecting, verifying, and analyzing data regarding inventory of competitive properties, sales and listings, vacancies and offerings, absorption rates, demand studies, social, economic, governmental, and environmental characteristics, restrictions, encumbrances, covenants, contracts, declarations, special assessments, ordinances, cost and depreciation, income/expense and capitalization rate, history of ownership, and use of the property; conducting analyzes and studies, e.g., land utilization, supply and demand, economic feasibility, highest and best use, marketability, development, litigation support; searching databases; inspecting property; interviewing people in a position to understand the property.

* Develops an appraisal conclusion by evaluating information; reconciling various indicators;

* Prepares appraisal report by describing physical and economic property characteristics, appraisal procedures used, and information analyzed; disclosing extraordinary assumptions, and hypothetical and limiting conditions; presenting supportive reasoning.

* Maintains organization reputation by conforming to the Uniform Standards of Professional Appraisal Practice (USPAP); keeping information confidential.

* Updates job knowledge by tracking current real estate values and property development potential, including land use restrictions; participating in educational opportunities; reading professional publications; maintaining personal networks; participating in professional organizations.

* Accomplishes organization goals by accepting ownership for accomplishing new and different requests; exploring opportunities to add value to job accomplishments.
50,000.00 - 110,000.00 /year
50% if Certified Residential in the State of Arizona.