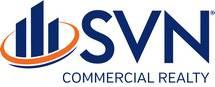 Real Estate Marketing Manager at SVN Commercial Realty
Fort Lauderdale, FL 33309
Real Estate Marketing Manager:
Join one of the top producing Commercial Real Estate Brokerage Firms is South Florida. If you are a talented, fun, people-person with real estate experience in project or office management, we are interested in hearing from you. This is a full-time position in Fort Lauderdale.
Our ideal candidate will have a professional attitude, real skills, talent, experience and ability to take initiative. Must be an organized, hard worker, with a good sense of graphic design and strong office computer skills. Social media experience is a big plus.
Marketing and Graphics: assist with the implementation of short and long term marketing projects and strategies. Implement marketing plans for individuals, design flyers and brochures, submit ads and track advertising efforts and expenditures. Manage and maintain online marketing including social media accounts and blogging.
General office support includes: database management, preparation of mailings, coordinate paperwork processing and tracking of transactions. and general office tasks.
Qualifications:
Ability to organize and manage work. Implement systems and work flow for projects and transactions.
Strong management skills, initiative, work ethic and need for excellence.
High comfort level with computers and Microsoft Office software.
Professional attitude, good communicator, desire to learn/grow.
Salary:
$35,000- $45,000 /year.
About us:
SVN Commercial Realty focuses on commercial real estate brokerage of all types including industrial, office, retail, investments, build-to-suits, sales and leases, construction management, and more. Whether you are buying a corporate headquarters, expanding into a new territory, consolidating operations, or disposing of a current asset, SVN Commercial Realty can expedite the deal making process.
Apply:
Please submit a cover letter, resume, and if desired samples of work to keith@svncr.com. Address all questions to Keith Kidwell at 954.771.1212.
$35,000.00 - $45,000.00 /year
Bonuses