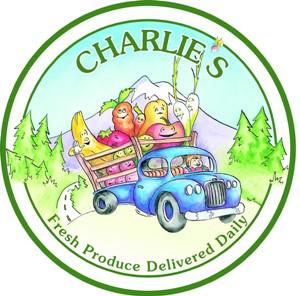 Receiver at Charlie's Produce
Los Angeles, CA
Overview
Charlie's Produce - Who We Are
Charlie's Produce is a privately owned wholesale produce company. We are the largest privately owned produce wholesaler on the West Coast, with distribution centers in Seattle, Spokane, Portland, Anchorage, Boise, and Los Angeles. The secret to our 40 years of success in this industry is PEOPLE! We strive to hire the best and we reward them with a working environment that fosters loyalty, stability, innovation, and growth.
Charlie's provides a healthy employee stock ownership program, competitive Medical/Dental/Vision and Life Insurance plans. And our newest benefit offers Pre-Paid Fully Funded College Tuition to our employees and the dependent children of our employees after 1 year! 
Responsibilities
Schedule
Flexible schedule. Includes weekends and holidays. 
The Role
A receiver's primary job duties are to unload incoming product from various vendors then separate and match PO worksheet and BOL against physical quality, counts, product temperature, and use by date to ensure we are receiving the product we ordered, and in good condition.  The receiver will then ensure traceability by scanning acceptable product into inventory using pallet labelling.  Ensure the pallet is safe to put away before moving on.
Essential Responsibilities Include but Not Limited To
Unload trucks based on appointment time (prioritize trucks at dock longer than 60 min)
Ensure container is clean and within temperature range for items within; no damage
Ensure there is no evidence of pests or cross-contamination, including allergens and organics
Separate different items on pallets (no product allowed on floor)
Match PO worksheet and BOL counts against physical product.  Notate discrepancies
Match descriptive information on PO worksheet and BOL against physical product.  This will include quality/grade, pack/size, and variety/description.  Notate any discrepancies
Any discrepancies need to be brought to the attention of purchasing via operations support clerk, quality control, or supervision.  If no discrepancies, continue on
After disposition on discrepancies is fulfilled, driver may be signed out with necessary stamp(s) on BOL
Apply pallet labels to product, double-checking descriptive information for accuracy
Using RF scanner Receiving Menu, scan product into inventory
Secure pallets for overstock storage
Run product to appropriate aisle indicated on pallet label to clear dock
Fill out "Incoming Goods Inspection Log" with attached BOL and place in operations support tray
Charlie's Produce Total Compensation Package includes
Competitive starting pay
We recognize and reward hard work and commitment. Supplemental retirement plan through our Employee Stock Ownership Plan (ESOP)
Robust employee assistance program (EAP)
Vacation after 1-year
90-day waiting period for paid holidays
Employer-covered College Program
Coverage under State Sick Leave
401(k) available
Health and wellness benefits including medical, dental, and vision
Qualifications
Required Experience
2 months experience on pallet jack
Basic computer experience preferred
Able to lift 50lbs regularly
Experience on RF scanner
High attention to detail
Ability to read/write/record data and perform simple mathematical calculations
Reliable; consistently at work and on time
Ability to observe and follow proper safety procedures, and ability to report potentially unsafe conditions
Supplemental Information
This employer participates in E-Verify and will provide the Social Security Administration and if necessary the Department of Homeland Security with the information from each new employee's Form I-9 to confirm work authorization.
Charlie's Produce is an Equal Opportunity Employer.