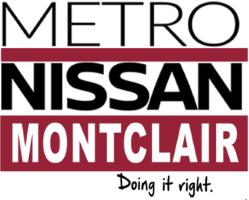 Automotive Internet Sales Manager at METRO NISSAN OF MONTCLAIR
MONTCLAIR, CA 91763
Automotive Internet Sales Manager
Metro Nissan of Montclair – Montclair, CA 91763
We are looking for experienced Internet Sales Managers who are motivated and goal-driven candidates who will make an immediate impact and help us to continue to grow. We have a fun, fast-paced environment and are looking for professionals who are up for the challenge. We strive to be the best and are looking for someone with the same mindset.
Metro Nissan of Montclair is one of the largest Nissan dealerships in California. Earning the trust of our customers, employees and community for over 50 years. We are determined to set the standards in our industry for integrity and performance. To achieve this, we will provide an exceptional customer experience, be a great place to work and support our community.
Internet Sales Manager - Job Description:

Responds to Internet and telephone customers inquiries and ensure that the dealership actualizes its maximum potential on Internet sales. Superior communication and customer service skills are required.

Internet Sales Manager - Job Responsibilities:
Generate appointments and quotes by means of proactive outbound prospecting and lead activity management in an effort to qualify and market to potential customers
Handle all incoming internet email leads and internet phone leads
Be available to respond to email inquiries in a professional, well-spoken manner
Assist customers in vehicle selection
Direct customers to product information resources, including those available on the internet
Check email frequently and respond to inquiries immediately
Deliver inquiries/messages intended for other sales personnel and departments promptly

Internet Sales Manager - Job Requirements:
Minimum 2 years Internet Sales experience
Excellent verbal and written communication skills
Proficient in Microsoft Word, Excel, and Outlook
Ability to hit sales quotas and closing percentages
Must be willing to submit to a drug screen prior to employment
Must have a clean & valid driver's license

Internet Sales Manager - Job Benefits after probation period:
Health and Vision Insurance
Paid vacation
401K
59,756.00 - 88,644.00 /year
Automotive Service Manager
What is this?