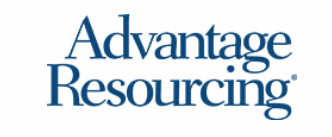 Receptionist from Advantage Resourcing
New York, NY
Job Title:
Receptionist - New York, NY
Job Description:
Position Description

 
The Receptionist provides exceptional service to the business by greeting/assisting all visitors and answering and
transferring incoming calls from all over the United States.

LOCATION:  New York, NY 10004
HOURS:       Mon-Fri  8:00am - 5:00pm
PAY RATE:    $16/hr
STATUS:       Temp to Hire opportunity

JOB DUTIES AND RESPONSIBILITIES
Greets the public. - Assists applicants in completing applications. - Distributes name badges to visitors, temporary employees, etc. - Schedules meeting rooms for all. Answers and transfers calls from all over the United States. Performs light Administrative duties. Performs PC Support and Administrative duties as needed. Builds professional relationships with customers and other teams. Responsible for the timely updates of the following: Company phone and speed dial lists, Brag Board and Company Calendar. Responsible for updating the automated messaging center daily. Assists Administration or any other team when needed for various tasks (envelope labels, compiling manuals, etc.). Responsible for ordering, maintaining and distributing promotional items for Promotional Store. Performs other duties as assigned.

Qualifications
Candidate must have strong receptionist background, minimum of 3 years in fast paced professional environment.
Candidate will be using MS Office Suite, so experience is a plus, specifically Word and Excel.
Candidate will possess excellent customer service skills, with ability to be flexible and work in a team environment. 

Candidate will have strong organization and multi tasking ability with
excellent communication skills, both verbal and written
HS Diploma or GED required
Job ID:
366801

Dept ID:
10601

Location:
New York, NY
United States of America

Industry:
Online / Full App

Job Type:
Temp Position
Folder Group ID
258

Posted Date:5/7/2019
Domain:arna
Advantage Resourcing is committed to providing equal employment opportunity for all persons regardless of race, color, religion, sex,sexual orientation, gender identity, age, marital status, national origin, citizenship status, disability or veteran status.