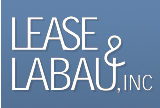 Recruiting Specialist at Lease & LaBau
New York, NY 10177
Lease & LaBau, Inc. is your one source for legal recruiting. For the past thirty years, we have specialized in the placement of professionals in the legal workplace. For more information, please visit our website at www.leaselabau.com.
As of February 14th, an international law firm seeks an outgoing professional to become a Recruiting & Professional Development Specialist for the New York office. This individual will be responsible for:
Handling a variety of on-campus, lateral attorney, and staff recruiting efforts, including screening resumes, conducting interviews, and extending offers.
Liaising with professionals from search firms and law schools to discuss the firm's needs and talent acquisition strategies.
Organizing the Summer Associate Program and participating in the planning of events and wellness activities.
Assisting with onboarding and integration efforts for new hires.
Supporting attorneys with all facets of professional development by scheduling CLE courses, implementing training programs, and coordinating program evaluations.
Requirements:
Energetic self-starter with a bachelor's degree and at least three years of recruiting experience.
Detail-oriented professional with highly effective project management, communication, and organizational skills, as well as the ability to successfully market the firm to external parties.
Proficient with Microsoft Office Suite, knowledgeable of employment laws, and adaptable to changing demands.
Resumes may be submitted in confidence to alysha@leaselabau.com
$80,000.00 - $95,000.00 /year