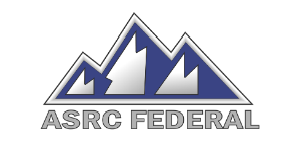 Records Information Manager 3 at ASRC Federal
Seattle, WA
ASRC Federal Mission Services, a subsidiary of ASRC Federal, is seeking a Records Information Manager to support our nationwide contract to provide the U.S. Environmental Protection Agency (EPA) with records management services.





Key Role:



Use records management systems for search, retrieval, and data entry, applying records retention schedules to files, archiving and disposition, and preparation and review of file plans.Complete routine FOIA processes assignments under the guidance of the Project Manager and client. Respond to customer inquiries, participate in records organization projects, provide records training, and assists with records imaging, in addition assist colleagues with preparing and archiving eligible records for offsite storage, maintain daily activity statistics, and produce monthly activity reports. Review and identify records management procedures, policies, conventions and controls currently in place, such as naming conventions, version management, file plans etc., and compile and organize records accordingly. Educate on records management best practices and day-forward policies, strategies and procedures to meet ongoing records management and litigation hold needs. Perform technical duties like records information services, development of procedures; collection and inventory management; organization and classification; indexing, training EPA staff in records, records center, and other information procedures; database development (using Agency-approved off the shelf software) and utilization and other duties of a central records center. Prepare monthly statistical and narrative reports.
ASRC Federal and its Subsidiaries are Equal Opportunity / Affirmative Action employers. All qualified applicants will receive consideration for employment without regard to race, gender, color, age, sexual orientation, gender identification, national origin, religion, marital status, ancestry, citizenship, disability, protected veteran status, or any other factor prohibited by applicable law.