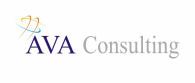 Recruiting Coordinator at AVA Consulting
Dallas, TX 75019
Job Description: The Recruiting Coordinator is a hands-on role that supports Human Resources in HR recruiting, reporting, analytics, and administrative support. Recruiting Coordinator is responsible for assisting employees and teammates with administrative functions such as data entry, on-boarding new hires, offer letters, maintaining confidential HR records, ad-hoc reporting, and doing special HR reporting/analytics for the SVP of HR. The role is critical in executing HR initiatives, creating a positive experience for candidates and employees and driving HR functional excellence and continuous process improvement. We expect our HR support to balance being both an employee advocate with an image of a true consultant using optimization, astute judgment, and driving results for the department.
ESSENTIAL JOB FUNCTIONS
1. Ensuring accuracy and timeliness of pre-hiring process
2. Daily maintenance of HR recruiting functions
3. Assisting recruiters with on-boarding requirements of new hires
4. Preparing ad-hoc reports
5. Posting positions on job boards
6. Pre-screening applicants as needed for high volume positions and coordinating reference checks
7. Acts as a liaison for new hire orientation
8. Assists in preparation of metrics and reports; assures the integrity, timeliness and maintenance of the recruiting data
9. Assists in maintaining and tracking spending against advertising and recruiting budgets
10. Assists in process improvement efforts for increased efficiency, quality and candidate experience
11. Continuously improves and implements recruiting methodologies and readily adapt strategies to adjust to changing market and customer conditions.
12. Handles HR projects as assigned by the SVP of HR

EDUCATION / EXPERIENCE REQUIREMENTS
• Business Degree in business or a related discipline
• Highly skilled at establishing relationships to effectively interact with and support Proficient in MS Word. Excel and PowerPoint Demonstrated experience in communicating and building relationships with front line managers to be viewed as a trusted resource for advice and guidance.
• Minimum of 1 year of high-profile customer service experience Mortgage industry or financial services industry a plus

PHYSICAL CONDITIONS/WORKING ENVIRONMENT

The work environment characteristics described here are representative of those an employee encounters while performing the essential functions of this job. Reasonable accommodations may be made to enable individuals with disabilities to perform the essential functions.

Individuals may need to sit or stand as needed; may require walking, primarily on a level surface, throughout the day; reaching above shoulder heights, below the waist or lifting as required to file documents or store materials; proper lifting techniques required; may include lifting up to 25 pounds for files or paper.

Note any additional physical requirements for the job (e.g. heavy lifting requirements).