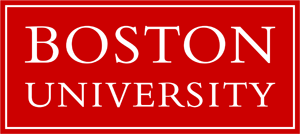 RECRUITMENT COORDINATOR, School of Medicine, Neurology at Boston University
Boston, MA
The Boston University School of Medicine Alzheimer's Disease Center (BU ADC) seeks a full-time Recruitment Coordinator-2-year minimum commitment.
We are seeking a talented individual to serve as the Boston University Alzheimer's Disease Center Recruitment Coordinator to assist in the recruitment and retention of research participants from underrepresented groups.
Working directly with the Project Manager for the Outreach, Recruitment, and Engagement Core, this individual will participate in all outreach efforts of the Center, specifically working to engage Black/African American communities in the greater Boston community. The coordinator will also work with Clinical Core leadership and study coordinators to aid in recruitment for innovative research studies
Responsibilities
Work with ORE Core and Clinical Core leadership regularly to understand ADC and investigator needs, assisting in research participant recruitment and retention strategies to meet those needs.
Work with ORE Core and Clinical Core leadership to design and implement strategic initiatives to engage Black/African American populations in and around the Greater Boston area.
Work with clinicians at Boston Medical Center and other facilities to facilitate recruitment from their clinics.
Track and update involvement of nearly 400 research participants in our ADC registry, with about 80 of those being from underrepresented groups.
Engage with Study Coordinators interested in recruiting from ADC registry to assist in meeting their recruitment goals to meet their study needs.
Work with the Data Management and Biostatistics Core to identify participants eligible for participant requests.
Reach out to participants eligible for additional research and engage them in conversation about research, the purpose of suggested studies, associated benefits and risks, and their potential candidacy.
Assist in participant logistics including facilitating communication with study coordinators, distributing maps and directions, confirming study visits, following up by telephone.
An undergraduate degree
Excellent organization and communication skills
Close attention to quality and detail
Proficient in Microsoft Office applications (Word, Excel, PowerPoint)
A strong interest in Alzheimer's disease, research, public health, neurology, and/or geriatrics
Preferred:
Graduate level coursework or training
Experience in event planning
Experience in research and/or evaluation methods and basic statistical analysis (particularly SPSS and Excel)
Experience using Microsoft Publisher or similar software to create professional brochures and other marketing materials
We are an equal opportunity employer and all qualified applicants will receive consideration for employment without regard to race, color, religion, sex, sexual orientation, gender identity, national origin, disability status, protected veteran status, or any other characteristic protected by law. We are a VEVRAA Federal Contractor.