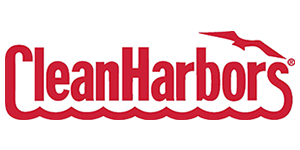 Recruitment Marketing Analyst Recruiter at Clean Harbors Environmental Services, Inc
Chicago, IL
Position Description:
The Opportunity
Clean Harbors is looking for a Recruitment Marketing Analyst/Recruiter to join their safety conscious team! This role will be part of our Corporate Recruiting Team who supports our Regional Recruitment teams to support the business' hiring needs. You would work alongside our Regional, High Volume, Field-Based Recruiting Teams across North America to execute recruitment marketing, employer branding support, and periodically own requisitions yourself, based on the needs of the business. The Recruitment Marketing Analyst/Recruiter will help drive candidate flow to the open positions and well as provide exceptional customer support to the Regional Field Teams and Managers. The ability to be agile, and fluidly function as both a recruitment marketing analyst and individual recruiter will be important to the success of this person.

This role can sit in multiple markets. 
Why work for Clean Harbors?
Health and Safety is our #1 priority and we live it 3-6-5!
Competitive wages
Comprehensive health benefits coverage after 30 days of full-time employment
Group 401K with company matching component
Opportunities for growth and development for all the stages of your career
Generous paid time off, company paid training and tuition reimbursement
Positive and safe work environments
Key Responsibilities:
Ensuring that Health and Safety is the number one priority by complying with all safe work practices, policies, and processes and acting in a safe manner at all times;
Serve as a key member of our recruiting team, to develop and deploy  content strategies to promote our employer brand;
Create, support, and launch the recruitment marketing campaigns to build top-of-the-funnel candidate pipelines;
Research and understand demographics, labor supply, employment brand positioning, and skill gaps in any given territory;
Understand the competitive positioning of the company and be aware of new and alternative sources of talent;
Develop strategies to target and attract candidates using a variety of tools and techniques including CRMs, personal networks, third party job boards, industry events, etc.;
Analyze and report on various recruiting metrics to demonstrate recruitment effectiveness and identify gaps that need to be addressed;
Coordinate support and participate in various initiatives and projects.
What does it take to work for Clean Harbors?
2+ years of recruitment marketing and/or employer branding experience required
4+ years' of recruitment experience is required from a staffing agency or in project-based recruitment;
2+ years of Candidate Relationship Management (CRM) experience. Prior experience with Talemetry or Jobvite preferred;
A degree or diploma in marketing is considered a strong asset;
Previous experience in field labor, construction, and/ or industrial service industries is considered a strong asset;
Strong computer skills with regards to web-based programs, MS Excel and database management;
Concise verbal and written communication skills required;
Adjusts easily to change and can tolerate ambiguity;
Enthusiastic about recruiting- advocates the valuable role that recruiting plays in strengthening the competitive position of the company.
40-years of sustainability in action. At Clean Harbors, our mission is to create a safer, cleaner environment through the treatment, recycling, and disposal of hazardous materials. Clean Harbors is the leading provider of environmental, energy and industrial services throughout the United States, Canada, Mexico and Puerto Rico.  Everywhere industry meets environment, Clean Harbors is on-site, providing premier environmental, energy and industrial services. We are solving tough problems through innovation and proven methodology – come be part of the solution with us.
Join our safety focused team today!  To learn more about our company, and to apply online for this exciting opportunity, visit us at https://careers.cleanharbors.com/.
Clean Harbors is an equal opportunity employer. We do not discriminate against applicants due to race, ancestry, color, sexual orientation, gender identity, national origin, religion, age, physical or mental disability, veteran status, or on the basis of any other federal, state/provincial or local protected class.
Clean Harbors is a Military & Veteran friendly company.
*CH
#LI-MY1
Potential Applicants:

We are an Equal Opportunity Employer and do not discriminate against applicants due to veterans status or on the basis of disability.