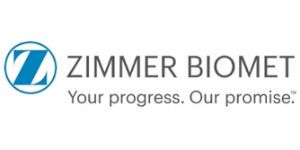 Regenerative Sales Specialist - New Jersey/Metro NYC (658681) at Zimmer Biomet
Jersey City, NJ
Job Summary
Responsible for achieving or exceeding sales goals in an assigned territory through the effective selling and marketing of company products to existing and potential new customers within the framework of organizational policies and directives.
Principal Duties and Responsibilities
Analyze and assess customer and territory sales trends and submit annual territory marketing plan. Plan sales activity based on territory needs to ensure that territory attains or exceeds assigned monthly and/or annual sales goals.
Assists with training and provides sales tools to increase effectiveness of territory managers within the region.
Maintain regular contact with existing customers to strengthen relationships and ensure satisfaction with products and services offered; develop and implement creative marketing strategies aimed at expanding/growing core business.
Identify and maintain regular contact with prospective customers; develop and implement creative marketing strategies aimed at converting these prospective customers from competitive to company products.
Study and keep informed on new products, technologies, clinical studies, competitive activity, and other general information of interest to company or to customers. Develop strategies and tactics to use this information to the company's advantage.
Expected Areas of Competence
• Demonstrated ability to digest, comprehend, and verbalize highly technical product and clinical information related to company and industry products.
• Demonstrated professional sales skills.
• Strong verbal and written communication and interpersonal skills.
 Basic to intermediate computer skills.



As part of the application the Culture Index Survey is to be completed. This is a survey not a test and it is used to identify a candidates strengths and abilities.

The survey will take 10 to 15 uninterrupted minutes.

To access the test please copy and paste the link below in your browser:

https://www.cindexinc.com/c/75627B
Education/Experience Requirements
 Minimum of a Bachelor's Degree required.
 Minimum of 3 years of sales experience – medical device, surgical or dental sales experience strongly preferred.
Travel Requirements
 Up to 40% overnight.
Additional Information
EOE M/W/Vet/Disability
65,919 - 93,111 /year
Territory / Regional Sales Representative
What is this?