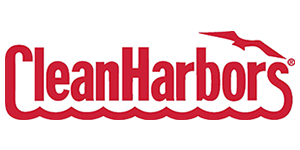 Regional Finance Manager at Clean Harbors Environmental Services, Inc
Norwell, MA
The Opportunity:
The Regional Finance Manager is the business partner of operations and is responsible for the continuous improvement and implementation of financial and management information systems for service center/plant operations and works with the region and local general managers and regional vice presidents to ensure that financial data is maintained and reported in a timely and accurate manner.
Why work for Clean Harbors?
Health and Safety is our #1 priority and we live it 3-6-5!
Competitive wages
Comprehensive health benefits coverage after 30 days of full-time employment
Group 401K with company matching component
Generous paid time off, company paid training and tuition reimbursement
Positive and safe work environments
Opportunities for growth and development for all the stages of your career
Key Responsibilities:
Ensures Health and Safety is the number one goal by following policies, processes, and acting in a safe manner at all times.
Work with general managers, regional vice presidents, and area management in support of a branch or region. Act in a "business partner" capacity with regional management.
Perform monthly closing of all Profit and Loss (P&L) activity in the region; Analyze job profitability and analyze P&L each month. Analyze key costs incurred for various tasks and specific jobs vs expectations.
Analyze information flow and recommend and implement improvements. Participate, recommend and track cost savings projected vs actual.
Direct and prioritize the work of shared service administrators located in the region, who are responsible for data entry, payroll, accounts payable, purchase orders, Pcard, and are the local human resource contact.
Prepare budget for the region and its branches
Present, explain, and comment on financial results at the branch or region level to area management, including processes and procedures critical to the generation of timely and accurate financial results. Recommend areas for improvement from any unfavorable trends.
Research and compile information from various systems and sources and recommend approaches to improve profit to operations personnel, as well as system and control improvements to senior management.
Responsible for reading, comprehending, and following the applicable narratives pertaining to Sarbanes Oxley (SOX) requirements.
Responsible for reporting to supervisor potential control deficiencies noted, procedural changes that have occurred or may occur which may require update to SOX documentation, and for suggesting improvements to the financial control environment.
Responsible for timely and accurate submissions to auditors when questions arise surrounding Q & K audits.
Act in the capacity of a Tax Specialist for the Canadian Industrial Services Business Unit, leveraging an in depth knowledge of Canadian Tax Law. To the extent applicable, American tax law will be leveraged.
Performs other duties and tasks as assigned from time to time by management and will be required by the needs of the Clean Harbors business.
What does it take to work for Clean Harbors?
Bachelor's in Accounting, Finance or Business Management required, MBA preferred
3+ years in Financial Management
Experience in a Publicly Traded Company preferred
CPA, CFA or CA a plus
Excellent detail, organizational, communication and presentation skills
Ability to work under pressure
Individual must be able to manage from afar and keep control over these functions
Ability to adhere to deadlines and adjust accordingly
Canadian Tax Specialization
GAAP
Join our team today! To learn more about our company, and to apply online for this exciting opportunity, visit us at www.cleanharbors.com/careers
Clean Harbors is the leading provider of environmental, energy and industrial services throughout the United States, Canada, Mexico and Puerto Rico. Everywhere industry meets environment, Clean Harbors is one-site, providing premier environmental, energy and industrial services. We are solving tough problems through innovation and proven methodology – come be part of the solution with us.
We thank all those interested in joining the Clean Harbors team; however only those that complete the online application and meet the minimum job qualifications will be considered for this role.
*CHP
#LI-MC1