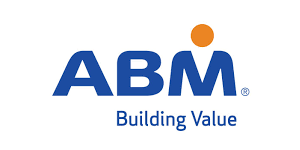 Human Resources Manager at ABM Industries
Flushing, NY 11371
ABM (NYSE: ABM) is a leading provider of facility solutions with revenues of approximately $6.4 billion and over 130,000 employees in 300+ offices deployed throughout the United States and various international locations. ABM's comprehensive capabilities include electrical & lighting, energy solutions, facilities engineering, HVAC & mechanical, janitorial, landscape & turf, mission critical solutions and parking, provided through stand-alone or integrated solutions. Founded in 1909, ABM provides custom facility solutions in urban, suburban and rural areas to properties of all sizes — from schools and commercial buildings to hospitals, data centers, manufacturing plants and airports.
Job Title
Human Resources Manager
Education
Bachelor's Degree
Career Level
Manager
Category
Aviation, Human Resources
Job Type/ FLSA Status
Salaried Exempt
Travel Required
None
Shift Type
N/A
Job Description
Position Summary 
The Regional Human Resources Manager oversees the day-to-day operations of the human resources functions and duties for JFK, LGA and EWR airports. The HR Manager carries out responsibilities in some or all of the following functional areas: departmental development, HRIS, employee relations, training and development, benefits, compensation, organization development, administration, and employment.
Essential Duties
Work closely with station management and hourly personnel to motivate the workforce and build a positive and thriving team environment.
Administer all Human Resources policies and programs for the assigned line of service.
Process all leave of absence requests.
Counsel employees and assist in gathering information and statements as needed.
Work with Safety Quality Manager and safety coordinators to ensure compliance with all federal, state, and local occupational safety and health laws in the assigned line of service.
Oversee all record keeping for the assigned location.
Work with operation managers and supervisors to ensure employees at all levels in the location receive clear objectives and are regularly measured against those objectives.
Provide assistance with the 110% Club in location.
Assist local management in the annual review process.
Ensure managers document disciplinary issues appropriately.
Conduct conflict resolution investigations and investigate disciplinary matters.
Help local managers carry out personnel matter responsibilities.
Mentor/coach managers / supervisors to improve human resources skills and knowledge.
Monitor training programs for effectiveness and legal compliance.
Deliver orientation, as necessary.
Communicate benefits information to all employees within location.
Participate in recruiting for front line employees.
Comply with all safety, security, compliance and quality standards and procedures established by the Company, Clients, and regulatory authorities.
Perform other duties as assigned.
*Job duties may be modified at any time.
Minimum Requirements
Bachelor degree in human resources or Business related field.
Five (5) years demonstrate human resource experience.
College degree and similar work experience required.
Experience with a large (300+) capacity in a human resource function preferred.
Experience with employees located in multiple sites preferred.
Previous aviation industry experience preferred.
Must meet all requirements to receive required airport SIDA badge, including successful completion of a background check.
Individual must also provide driver's license information so that the Company may conduct a motor vehicle history check.
Location
Flushing, NY 11371 US (Primary)

ABM is an EOE (M/F/Vet/Disability/Gender Identity/Sexual Orientation)
California Consumers Notice http://www.abm.com/californiaprivacy