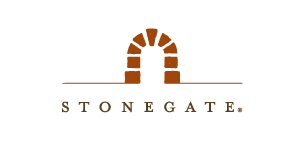 Regional Nurse Consultant (RN) at StoneGate Senior Living
Tyler, TX
StoneGate Senior Living, LLC is headquartered in Lewisville, Texas and provides support services to 40 state-of-the-art senior care communities located in Texas, Colorado, and Oklahoma. We offer a very competitive compensation package that includes a great Paid Time Off plan that provides lots of flexibility to help you balance your work and home life. Comprehensive medical, dental, vision and life insurance plans are available, as well as a 401(k) retirement plan.
The Position
Our Clinical Services Department has an excellent opportunity for a R.N. with skilled nursing experience to join the StoneGate team as a Regional Nurse Consultant. This position will be home based in East Texas and will provide consulting services to skilled nursing facilities located in our East Texas Region.
The Nurse Consultant works collaboratively with facility management teams, and other regional and management company team members to ensure the delivery of quality care and regulatory compliance. The Nurse Consultant acts as the primary resource for training, monitoring and coaching facility Directors of Nursing and Nursing Department staff members. This position participates in mock surveys for assigned facilities and may assist such facilities during annual and complaint surveys by the Texas Department of Aging & Disability Services and CMS, including preparation and implementation of plans of correction.
Job Requirements
Current Texas RN licensure or the ability to obtain Texas licensure; BSN preferred
Thorough knowledge federal and state regulations applicable to skilled nursing facilities as demonstrated by significant experience as a Director of Nursing or clinical consultant in the long term care industry
Ability to travel to assigned facilities
Strong interpersonal and communication skills
Must be flexible and able to set priorities with minimal supervision
Proficiency in Microsoft Office to include Excel, Word and Power Point applications
Team player with ability to solve problems and recommend solutions