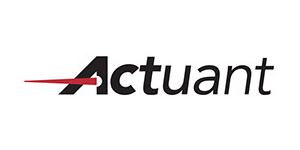 Regional Procurement Manager at Actuant
Menomonee Falls, WI
Business Contribution:
Implement procurement strategies in close cooperation with Global Category Managers and the Director of Regional Procurement. Manage the tactical procurement of local goods and services. Act as the point of contact between Global Category Management and operations. Contribute to the development and execution of global and regional Category strategies. This role acts as a working manager, leading a team of procurement managers who each manage a subset of suppliers.
Key Responsibilities:
Responsible for the tactical procurement activities of the operating units in the managed region.
Act as the point of contact between Global Category Management teams and operations for the regions managed.
Ensure business continuity by driving supply base to meet delivery commitments.
Drive the realization of savings, supply efficiency, quality, and process improvements in the region, in line with regional and global strategies.
Identify saving opportunities in supply chain and drive individual projects and initiatives at all operational levels
Negotiate with suppliers in close coordination with Category Management for local volumes, processes, quality levels and prices.
Work closely with regional operations team to build reliable forecasts and ensure it is appropriately communicated to the supply base.
Manage and develop a team of procurement managers.
Ensure implementation of global & local procurement policies and procedures at the regional levels.
Track supplier performance through supplier score cards. Drive improvements at supplier base to meet KPI targets.
Align internal decision makers through focused communication.
Approve local purchase orders for supplies, equipment and services within authorized approval limits.
Assure compliance with applicable laws, ethical standards, policies and codes of business conduct
Be the point of escalation of techno-commercial issues with supplier base. Support buyer planner team as required.
Ensure that the region executes category strategy as required and agreed. Where compliance is an issue, find and eliminate root causes.
Manage supplier master data and procurement related item master date including new supplier setup & sourcing rules.
Ensure locally generated savings are reported as required, and according to category guidelines.
Drive implementation of recommendations to improve supply chain in consultation with category management team.
Support the regional operating units in procurement of indirect goods and services in accordance with the global & regional indirect category strategy.
Participate in and support Enerpac's Sales & Operations Planning process.
Job Dimension:
Drive all procurement activities for the operating unit in accordance with the Director of Regional Procurement and Category Management team
Negotiate in close coordination with Category Management for local volumes, processes, quality levels and prices
Key Interfaces Internal:
Director Regional Procurement, Global Category Management team
Operational Management (e.g. plant managers)
Enerpac Supply Chain team
Regional functional organizations as stakeholders and cross-functional team members: Engineering, CoE teams, Legal, IT, Finance, Logistics, HR
Key Interfaces External:
Supplier base (direct relationships with all suppliers in the region)
Network of peers in own/other industries
Profile Required:
Bachelor's degree preferably in a technical or business discipline from an accredited University program with 8-10 years of procurement experience preferably in the manufacturing space.
Certification as a CPM, CPIM or CSCP a plus.
Knowledge/experience with low volume, high mix manufacturing processes: metal cutting, CNC, metal fabrication, castings, & forgings.
Demonstrated performance in working within cross-functional teams, with requisite drive and energy to ensure that a challenging benefits and capability building agenda is successfully delivered.
Demonstrated working knowledge of purchasing/production control/inventory management processes and relevant purchasing/planning work experience.
Good written and oral communication skills; ability to communicate effectively/convincingly at all levels (including technical and operational) and with all functions at least in English and local language/s.
Effective time management, planning and organization skills; ability to manage multiple tasks and priorities and drive tasks to completion in a fixed time-frame and in a pressured environment.
Ability to work with cross-functional teams and build relationships across multiple functions.
Ability to deal with ambiguities, conflicts and adversarial relationships.
Excellent negotiation skills.
Proven ability in analysis and interpretation of data.
Proven ability to identify problems quickly, make sound judgments, establish and implement solutions.
Proficiency with MS Office applications (Excel, Word, PowerPoint).
Ability to read technical drawings/blueprints, purchasing specifications, bill of materials is a plus.
Demonstrates ability to work against deadlines in supporting company goals.
Experience in Supply Chain and Business Application Systems (Oracle ERP systems is a plus).
Experience in Lean Manufacturing and familiarity with Kanban, JIT, Pull systems.
Regional business travel is required with this role (up to 25% travel).