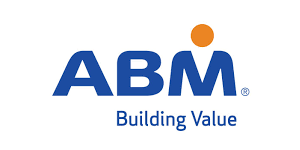 Regional Sales Director - Energy Solutions at ABM Industries
Austin, TX 78703
ABM (NYSE: ABM) is a leading provider of facility solutions with revenues of approximately $6.4 billion and over 130,000 employees in 300+ offices deployed throughout the United States and various international locations. ABM's comprehensive capabilities include electrical & lighting, energy solutions, facilities engineering, HVAC & mechanical, janitorial, landscape & turf, mission critical solutions and parking, provided through stand-alone or integrated solutions. Founded in 1909, ABM provides custom facility solutions in urban, suburban and rural areas to properties of all sizes — from schools and commercial buildings to hospitals, data centers, manufacturing plants and airports.
Job Title
Regional Sales Director - Energy Solutions
Education
Bachelor's Degree
Career Level
Director
Category
Sales
Job Type/ FLSA Status
Salaried Exempt
Travel Required
50 - 60%
Shift Type
First Shift (Day)
Job Description
ABM Technical Solutions provides a broad range of commercial facility Energy solutions including performance contracting, equipment installation, preventive maintenance, and energy management. Working with our customers in a consultative approach and building a targeted program of energy efficiency and operational cost savings we allow them to achieve their facility goals:
Increasing energy efficiency with guaranteed results
Helping help clients make facility upgrades through (PACE) financing
Decreasing operating costs while improving bottom line performance
Attracting tenants, occupants, and staff by installing EV charging stations
What really sets us apart is our industry leading customer-centric approach from our: sales engagement process, to our project and service delivery, to our ongoing customer care and services. This strict attention to detail guarantees we consistently meet and exceed customer expectations, every time. 
Job Summary:
This position requires the Regional Director to be an experienced Performance Contracting/Energy Solutions sales professional (preferably in the TX market), be well versed in public finance, possess exceptional presentation skills. Must be able to manage, coach, and motivate a sales team located in multiple markets through in-person or remote activities, and have a proven history of navigating in a complex selling environment.  Special emphasis is placed on assisting our sales staff in building advanced financial strategies for their clients that overcome the constraints of funding projects without tax increases.
Essential Duties:
Manage the Texas BES sales staff to exceed sales/booking requirements
Coach & motivate a sales team to reach their potential
Maintain the integrity of the sales process
Building account executive sales plans
Hire and retain sales executives that exceed their personal sales plans
Coach staff on the methodologies for performing research to qualify and develop their sales strategies
Manage all technical and financial aspects of the sales process.
Accurately forecast short-term & long-term sales
Maintain the accuracy of all Salesforce data
Demonstrate the ability to work with a diverse set of business unit leaders, including but not limited to local General & Sales Managers, Area Vice Presidents, and all other stakeholders.
Minimum Requirements
Job Requirements
Thorough understanding of the performance contracting legislation within the assigned Texas region
5-10 year history of successfully managing a sales team - preferably within the assigned Texas region.
The ability to communicate, counsel, and sell at all levels of the client's organization.
Proven employment record in managing a sales staff selling to the K-12/Education and Municipal vertical market is preferred.
Four-year degree, but experience in the HVAC / Energy industry can be a substitute.
Must be able to demonstrate a complete understanding of a complex sales process from start to finish
Must have strong written & oral communication skills, ability to effectively present to large audiences, and extensive financial modeling skills
Significant public finance acumen. 
Ability to understand operating budgets and public finance
Experience in structuring and securing public financing debt strategies in the public market space
Ability to perform well under pressure and against tight deadlines
Ability to execute the ABM strategy though our messaging and financial modeling tools
To learn more about ABM's Energy Performance Contracting capabilities, case studies, and videos, please visit: https://www.abm.com/energy/performance-contracting/ 
Location
Austin, TX 78703 US (Primary)
Dallas, TX 75205 US
Houston, TX 77007 US
Irving, TX 75060 US

ABM is an EOE (M/F/Vet/Disability/Gender Identity/Sexual Orientation)