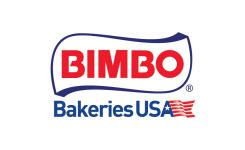 Regional Sales Leader at Bimbo Bakeries USA
Maspeth, NY
Job Description
Have you ever enjoyed Arnold®, Brownberry® or Oroweat® bread? A Thomas'® English muffin or bagel? Or perhaps snacked on a Sara Lee®, Entenmann's® or Marinela® cake or donut? If the answer is yes, then you know Bimbo Bakeries USA!
Bimbo Bakeries USA is part of Grupo Bimbo, the world's largest baking company with operations in 33 countries. Bimbo Bakeries USA (BBU) employs 20,000 associates across the U.S. in bakeries, sales centers, corporate offices and on sales routes to ensure our consumers have the freshest products to feed their families at every meal. But our associates come to work for much more – the chance to feed their own lives through exciting work that offers the opportunity to make a real difference in their professional and personal lives every day.
The Regional Sales Leader (RSL) is responsible for leading a submarket area team to achieve sales, profit, freshness and market share growth objectives by ensuring critical field sales initiatives are developed and managed effectively in the market place and the Sales Center. The RSL leads a team consisting of frontline business partners, Market Sales Leaders and operational Sales Leaders, engaging and empowering everyone to execute with excellence and deliver on accountabilities.
The primary role is to positively impact the ability of the sales team by leading, developing and motivating the team to maximize retail execution and the continuous improvement of processes through the world class sales center to achieve sales and profit growth objectives.
Key Job Responsibilities:
Ensures the successful completion of Leader Standard Work across the team.

Develops sales operations plans and targets for a sales territory (region) in consultation with the Director of Sales.

Establishes sales strategies to drive profitable growth including the development of defenses against competitive threats.

Coordinates the collaborative effort with all sales support functions (Customer Leadership, Distribution, Marketing, Finance, Manufacturing, and Direct Store Delivery Excellence Teams) to ensure seamless execution of sales initiatives.

Supporting the sales leaders in developing relationships with the sales people in order to fully execute sales initiatives and meet Key Performance Indicators.

Leads, trains and develops the Sales Leaders through a disciplined coaching process in his/her role of managing day to day sales operations in line with the BBU values and direct store delivery selling process.

Creates an engaged, frontline focused sales culture through consistent prioritization of business partners' capabilities, needs and business growth.
Leads consistent execution of the DSD Excellence world class sales practices in the market and in the sales centers.
Ensures sales centers are maintained to world-class standards through gemba walks of the sales center to ensure a fully engaged, team approach to accountabilities.
Ensures sales growth and profitability by inspiring sales leaders to achieve world class merchandising and perfect store practices while building customer relationships that align with planned store level growth goals.
Accountable for the oversight of the entire order process to ensure effectiveness and retail satisfaction.

Quantifies and articulates sales information and objectives on a regular basis upward, laterally and downward.

Responsible for the maintenance of exceptional customer and trade relations.

Develops strategic execution plans to support the brand marketing plans.

Assumes responsibility for implementing special projects as requested by Leadership.

Directly supervises: Market and Operational Sales Leaders.

Responsible for monitoring and ensuring the proper staffing level of merchandisers in support of customer service needs and merchandising standards.

Provides oversight to all Bakery Outlet Stores strategy and operation.

Responsible for positively impacting the P&L through cost containment measures and

effective management of labor costs.

Drive and support the achievement of safety goals; coach and lead the awareness of safety programs accordingly to eliminate unsafe acts, eliminate workplace injuries, and lead local organization to achieve the goal of zero injuries and maintain and enforce BBU Food Safety and internal audit standards.