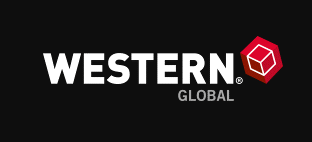 Regional Sales Manager – Fuel Distribution at Western Global Limited
Dallas, TX
We have a fantastic opportunity to join us as a Regional Sales Manager. Operating in and around the Central states this role will require you will lead, maintain, and enhance our sales activities in the region. Working closely with the Director of Sales - Fuel Channel and the other regional sales managers you will act as the face of the organization and help Western expand across the USA and ultimately help increase our profits by effectively carrying out this role.
Western Global is the world's leading supplier of mobile fuel storage solutions. We design, manufacture, and deliver innovative fuel and fluid storage solutions and provides refueling equipment across the world regardless of the application.
Innovation and engineering excellence drive us forward.
Operations are based in Michigan and a team of sales professionals are located throughout the US and Canada and further locations in Europe and the Middle East. Our sales team work with the largest national and international players in the fuel distribution market.
We strive for continuous improvement in product development to meet customer requirements. We contribute our drive and our success to our world-class team and are currently seeking to add a like-minded passionate individual to join our organization.
What will you be doing as our Regional Sales Manager?
Achieving Revenue Sales Targets
Effectively communicating Western's value proposition as it pertains to customers / prospects.
Driving new business to Western – both through prospecting and expanding our existingcustomer base.
Performing live professional demonstrations / presentations of company products.
Effectively negotiating in Western's best interests relative to price, terms and deliveryschedules.
Maintaining a high-level of activity with respect to phone calls, email, F2F visits and quotingactivities.
Effectively utilizing CRM system to identify, quote and follow-up with prospects.
Utilize company assets (products, marketing and travel) in the most efficient manner possible.
Developing and maintaining a realistic individual pipeline of in designated market share
Assisting in creating RFQ/RFP's, attending trade shows (as required), conducting customertraining (as required).
Increasing Purchase Intents of Targets within Designated Market Share
Identifying key accounts that Western must conquest to grow and developing a strategy to makethese conquests lucrative.
Routinely reviewing Western's product features and how they benefit potential customers.
Sharing opportunities to enhance Western's product lineup to maximize revenue.
General / Administrative
Communicating weekly (report-out) on the outcomes of your customer visits, calls, follow-up, salesclosed and pipeline activities.
Maintaining professionalism, diplomacy, and sensitivity and always portraying the company in a positivemanner.
Managing your and other peoples time effectively to contact / visit as many potential customers aspossible.
Identifying potential customer satisfaction issues and addressing them as appropriate.
Effectively communicating customer expectations on delivery to all necessary departments.
Maintaining a demeanor, internally and externally, that is consistent with Western's core values.
What we are looking for in our ideal Regional Sales Manager:
- Experience in a similar role
- A strong understanding and ability to work in line with the departments Key Performance Indicators(KPI's).
- The desire to always deliver a quality product to both internal and external customers.
- Excellent listening, negotiation and presentation skills
- Exhibit tact and strong diplomatic skills when dealing with all staff, customers and suppliers.
- Relevant or applicable training/education in sales.
- High level of self-motivation, independence and self-reliance.
Please click 'apply' today to submit your application for the Regional Sales Manager role, we would love to hear from you.
85,000.00 - 85,000.00 /year