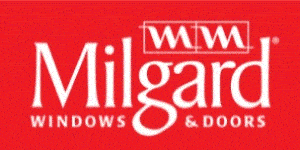 Regional Sales Manager at Milgard Manufacturing Incorporated
Aurora, CO
Job Description
Milgard Windows & Doors is the leading manufacturer of windows and doors in the Western United States with operations in Washington, Oregon, California, Colorado, and Texas.
We are seeking talent for our Regional Sales Manager role based out of our Colorado location.  As a member of the location senior leadership team, this position plays a vital role in our success while providing oversight and direction for a team of sales professionals that support a territory that spans across Colorado, Salt Lake City, Kansas City and part of New Mexico.
Our needs require Sales Management professional who understands business and the big picture – who can drive profitable sales, understanding there is much more than top-line to focus on, who uses data and analysis of data to make smart selling decisions that support bottom-line growth. 
Our ideal candidate will have a record that demonstrates successful year-over-year growth attained through smart, data-driven business decisions, strong customer relationships, and a well-managed and professional sales team.  Other critical success factors include robust experience selling through a dealer network; understanding differentiation in channels, preferably in the building products industry.  Minimum four-year degree, MBA is a plus!
Milgard is growing with a track record of strong financial performance, which creates opportunities for team members.
We have a robust total rewards offering including:
Competitive commission structure
Performance Bonus Incentive – your efforts are rewarded!
Paid Vacation and Sick Time Off

Medical/Dental/Vision

– Milgard picks up the majority cost of these important benefits!
401k with a Company match – 100% of the first 4%
Tuition assistance – continue your education; we will help!
Career growth opportunities – take on more responsibility and grow
To learn more about Milgard's products, services, and culture visit our website at We have built or success on our foundational philosophy of Respect, Service, and Excellence. Milgard Windows & Doors is a great place to grow your career https://milgard.jobs.net/ as we continue to build an even greater organization!
Company
Milgard Manufacturing Incorporated
Shift
Full or Part Time
Full time

Masco Corporation (the "Company") is an equal opportunity employer and we want to have the best available persons in every job. The Company makes employment decisions only based on merit. It is the Company's policy to prohibit discrimination in any employment opportunity (including but not limited to recruitment, employment, promotion, salary increases, benefits, termination and all other terms and conditions of employment) based on race, color, sex, sexual orientation, gender, gender identity, gender expression, genetic information, pregnancy, religious creed, national origin, ancestry, age, physical/mental disability, medical condition, marital/domestic partner status, military and veteran status, height, weight or any other such characteristic protected by federal, state or local law. The Company is committed to complying with all applicable laws providing equal employment opportunities. This commitment applies to all persons involved in the operations of the Company regardless of where the employee is located and prohibits unlawful discrimination by any employee of the Company.

Masco Corporation is an E-Verify employer. E-Verify is an Internet based system operated by the Department of Homeland Security (DHS) in partnership with the Social Security Administration (SSA) that allows participating employers to electronically verify the employment eligibility of their newly hired employees in the United States. Please click on the following links for more information.

E-Verify Participation Poster: English & Spanish
E-verify Right to Work Poster: English, Spanish

No visa sponsorship is available for this position, unless specified within the job description.

#CB, #MONS-MILGD