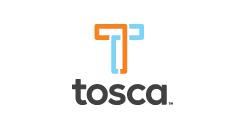 Regional Sales Manager - Retail Sales at Tosca LTD
Salt Lake City, UT
Do you want to work in a creative, fun, and exciting team atmosphere? Would you like to work for an established company with an excellent reputation as an employer of choice (Atlanta's Top Workplace Award winner)? Are you passionate about environmentally sound products and practices? Are you ready to take your career to the next level?
Tosca is looking to hire a Regional Sales Manager - Retail Sales.The ideal candidate would have a strong commercial background including sales and/or marketing experience, retail experience, supply chain experience, leadership ability, and a desire to sell emerging products.Candidates will work remotely but should live in Phoenix, Denver, Salt Lake City, Boise, or any other major west coast market.
We pay a competitive annual salary, plus bonus, depending on experience. We also offer generous benefits including medical, vision, short-term disability, dental, a health reimbursement account (HSA), a flexible spending account (FSA), life insurance, an employee assistance program (EAP), a 401(k) plan with a 6% match with immediate vesting, paid holidays, gap holidays, paid time off (PTO), paid maternity and paternity leave, a fitness reimbursement program, education reimbursements, referral incentives, performance recognition, company parties, and more. If this sounds like the perfect opportunity for you, apply today!
ABOUT TOSCA
For over 60 years, we have been at the forefront of the reusable revolution, providing packaging solutions that reduce shrink and optimize the supply chain. Our reusable plastic containers (RPCs) are a smarter packaging alternative for shipping perishable food than outdated one-way corrugated boxes. They improve product protection, lower costs, and are more sustainable than single-use packaging. We offer measurable value to suppliers, growers, and retailers.
Named to the Atlanta Journal Constitution's "Top Workplaces in Atlanta" two years in a row, we promote a culture of positivity and inspire our team members to go above and beyond ... for themselves, each other, and their community. We believe our team members deserve more than just a paycheck. They deserve to work in a fun environment with a supportive team that cares about each other and encourages collaboration at all levels. It's not just about being a great company; it's about being great people and serving a higher purpose. Every Tosca employee can be proud of doing their part to reduce food waste.
RESPONSIBILITIES:
Develop and maintain a retail market strategy
Initiate retail visits and strengthen relationships with existing RPC retailers
Identify new retail accounts, secure trials, and close new profitable opportunities.
Directly lead commercial efforts with retailers, including sales, marketing, pricing, and account management.
Maintain a viable pipeline of retail sales prospects by perishable supply chain
The successful candidate must be organized, professional, and able to manage multiple accounts.
This position will work with management to develop strategies to drive RPC conversions at the retail level

QUALIFICATIONS:
Bachelor's degree required
Minimum of 5 years of perishable supply chain or retail sales experience.
Retail/Perishable/Packaging experience preferred.
Business-to-business sales experience.
A high level of energy and entrepreneurship is required to work in a demanding corporate setting.
A high level of humility, integrity, and respect for team members is required.
Valid U.S. driver's license.
READY TO JOIN OUR TOSCA TEAM?
We understand your time is valuable, and that is why we have a swift and easy application process. If you feel that you would be right for this role, please fill out our initial 3-minute, mobile-friendly application. We look forward to meeting you!
Tosca Participates in E-Verify