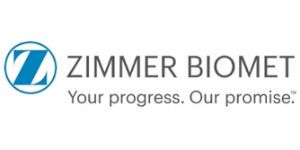 Regional Sales Manager - Seattle, WA (636419) at Zimmer Biomet
Seattle, WA
Job Summary
Provide strategic selling direction for assigned region, including clinical product expertise. Field-based sales management position focused on attainment of Zimmer Biomet sales goals and objectives.
Principal Duties and Responsibilities
- Develop relationships with accounts to drive sales. - Direct region sales activities including leading the development of sales plans and to meet business growth objectives. - Develop business plans to achieve financial results, report on progress regularly, and develop actions plans to address underperformance.- Hire, coach, mentor and develop staff toward maximized performance. Recommend changes which support achievement of the regional sales objectives.- Demonstrate leadership while applying Zimmer Biomet Values and reinforce adherence to all laws and applicable Zimmer Biomet policies and SOPs regarding the interaction with HCP's (Health Care Professionals), product handling and complaints, expense reporting, sales activities and training.- Develop and maintain product line technical expertise and provide support to sales personnel and customers, including demonstration of Zimmer Biomet product capabilities, key features and advance applications.
Expected Areas of Competence
Extensive clinical product sales knowledge that leads to identification of market trends and sales strategies.Understanding of Zimmer Biomet products, dental industry and competitor's products and strategies.Strong analytical and problem solving skills.Demonstrated ability to communicate with, lead and influence others.
Education/Experience Requirements
Bachelor's degree in Business, Sales, Marketing or technical discipline plus a 6-8 years' proven sales/marketing experience in the medical device industry (or related business). Master's degree preferred.Extensive dental knowledge, including Zimmer Biomet competitor product portfolios.
As part of the application the Culture Index Survey is to be completed. This is a survey not a test and it is used to identify a candidates strengths and abilities.
The survey will take 10 to 15 uninterrupted minutes.To access the test please copy and paste the link below in your browser:https://www.cindexinc.com/c/75627B
Travel Requirements
Up to 50%
Additional Information
EOE M/W/Vet/Disability