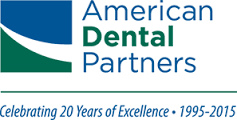 Registered Dental Hygienist at American Dental Partners
Austin, TX 78748
$2000 Sign On Bonus!
As a Dental Hygienist with Carus Dental Brodie Lane, you'll play a vital role in helping us build lasting patient relationships while delivering the care and services your patients need. Strong patient base, close to the Barton Creek Greenbelt.
This isn't your typical 9:00 5:00 Hygiene job where you're stuck watching the clock and going through the motions. This is a career that will challenge you and keep you engaged by choosing the best treatment plans, recommendations and services for your patients.
By having more autonomy over your schedule, you'll be empowered to build your day around what works best for you, while having the freedom to take the time you need to deliver high quality care while building meaningful relationships.
In exchange, you'll be generously compensated for the care you provide, and given the opportunity to learn and grow.
Our team strives for excellence every day. Our practices are AAAHC accredited, meaning we put in the extra effort to make sure we're providing the safest environment possible for our patients and our staff. We seek this accreditation because we believe it is the right thing to do.
Required Skills
Benefits:
Continuing Education & Group Learning Events
Paid Training
Ownership of daily schedule & flexible appointment lengths
Team events and celebrations
401(k) with employer match
Health Benefits, Dental, Vision, and paid Life Insurance
Optional Health Savings Plan, Short Term Disability, Accident Insurance, and more
Employee Referral Bonuses
Leadership and Professional Development Programs
Community Service Events & Activities
If you're ready to join a team that is obsessed with providing excellent service, and never lets 'good enough' get in the way of becoming great apply today! We can't wait to meet you.
Required Experience