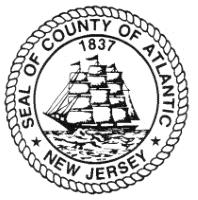 Registered Environmental Health Specialist, Public Health at Atlantic County Government
Northfield, NJ 08225
*All full-time employees are offered an excellent benefit package to include dental/medical/vision/prescription coverage and paid time off.

This position requires a valid New Jersey driver's license.

Under direction, performs sanitary inspection and environmental health work involving in the enforcement of relevant sanitary, environmental, and public health laws and rules within the concerned jurisdiction; conducts inspections, investigations, and educational outreach activities; performs other related duties as required and/or necessary.

NOTE: The examples of work for this title are for illustrative purposes only. A particular position using this title may not perform all duties listed in this job specification. Conversely, all duties performed on the job may not be listed.

REQUIREMENTS:

LICENSE:

Possession of a valid Registered Environmental Health Specialist License issued by the NJ Department of Health and Senior Services.
starting at $41,530.00 /year
Health benefits and paid time off included