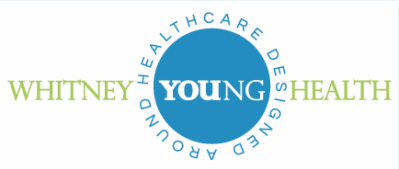 Registered Nurse Care Coordinator at Whitney M. Young Jr. Health Services
Albany, NY 12207
GENERAL RESPONSIBILITIES:
The Registered Nurse will demonstrate professional nursing practice, excellent communication and critical thinking skills, self-management expertise along with outstanding customer service to promote and assist individuals to manage their health through chronic disease management, wellness promotion and early detection. RN will assist in coordination and integration of medical and behavioral health by working with the patient as well as various WYH health care staff to achieve an effective continuity of care.
SPECIFIC RESPONSIBILITIES:
Age Specific Criteria
Demonstrates knowledge, skills and abilities to provide care to the age groups served (birth and above).
Demonstrates knowledge of normal growth and development.
Interpret age-specific responses to treatment.
Demonstrates knowledge of age-specific safety precautions.
Care Management
Utilize evidence based practice standards and knowledge of Chronic Illness, to coordinate care for patients.
Collaborate with providers/clinical teams to identify target patient population for care coordination based on eCW reports, lab/diagnosis criteria, and individual recommendations.
Collaborate with care team regarding patient plan of care issues, testing or specialty referrals or f/u.
Coordinate process for outreach to patients with care opportunities.
Initiate follow up phone calls after hospital/ER discharge, office visits for high acuity, and identified high risk patients
Initiate pre-visit planning, anticipate the coordination needs of the patient panel, and delegate the task of obtaining necessary documentation, lab tests, consult reports and hospital/ER discharge papers prior to patient visits
Evaluate patient visit lists at least a week prior to day of appointment to begin care coordination.
Refer patient to appropriate education and maintenance care: Health Coach, Nutrition, CPE's, immunizations, Ophthalmologist, Podiatrist, Dental.
Educate patients about self-management tasks they can undertake to gain greater control of their health status
Provide information to patients regarding activities/classes/community resources to improve their health (patient engagement)
Utilize technology to assist with all aspects of care: EMR documentation, disease registry, merging of templates per standing orders, using alerts to determine overdue care, service testing and or screening.
Ensures patient care safety and management compliance with local, state, and federal regulations (OSHA, NCQA, NYSDOH, HRSA)
Operation/Planning
Performs patient care activities (initial check in/room patients, perform nursing assessment, triage patients, obtain vital signs, assist Providers with office visit duties.
Consistently follows established protocols or clinical guidelines in providing patient care.
Consistently follows infection control policies in administering patient care.
Consistently identifies patient/family educational/learning needs regarding illness/care.
Assists with orientation of new employees.
Cognizant of language needs/literacy levels for patient teaching.
Recognizes and communicates changes in patient condition to providers in a timely manner.
Plans for and demonstrates flexibility in personal work flow in response to changes in patient condition and unit workload.
Participates in performance improvement activities as requested.
Demonstrates knowledge of current immunization practices.
Conducts drug screenings.
Administers and Reads PPD Tests.
Sets up appropriate work area including exam rooms.

Maintains appropriate medical records utilizing the program's medical record system.
Maintains accurate patient telephone and written correspondence.
Accurately completes charting, referral, lab and other documentation.

Provides individual and group counseling
Maintains inventory of medication and supplies
Communicates treatment changes with the treatment team to ensure comprehensive care.
Data Collection/Documentation
Maintains accurate patient telephone and written correspondence.
Accurately collects and documents clinical data and other data as required (i.e. clinical and referral logs, quality control documents).
Consistently utilizes available resources to validate information and/or assessments
Consistently utilizes documentation as a tool of communication.
Documentation accurately reflects nursing assessments, interventions, treatments and medications.
Accurately completes charting, referral, lab and other forms.
Implementation
Performs accurate physical assessments.
Collaborates with multidisciplinary team to identify patient needs.
Demonstrates acceptable technical skills in providing patient care.
Administers medications safely in accordance with relevant policies.
Demonstrates initiative and flexibility with assignments.
Assists, as needed, with procedures.
Considers patient age and special needs in all care rendered
Professional Expectations
Demonstrates excellence in both internal and external customer service.
Understands and is able to effectively communicate HIPAA compliance, corporate compliance and client confidentiality.
Ensures and/or remains in compliance with local, state, and federal regulation, i.e. DHHS HRSA, OASAS and NYSDOH, and all accreditation standards (e.g. Joint Commission and NCQA-PCMH).
Adheres to the National Patient Safety Goals as defined by the Joint Commission and Whitney M. Young Jr. Health Center.
Completes other duties as assigned.
Requirements
MINIMUM QUALIFICATIONS:
Associates degree/graduate of a registered approval program for Registered Professional Nurses with current NYS registration. Two (2) years' experience in a health care setting. Demonstrated excellent customer service, good communication, and interpersonal skills. Beginner to intermediate proficiency with Microsoft Office suite.
PREFERRED QUALIFICATIONS:
Bachelor's degree in Nursing and/or two (2) years' experience working with patients with chronic conditions or care coordination in a medical setting. Flexibility in schedule changes. Training in laboratory/phlebotomy techniques. Knowledge of managed care requirements. Bilingual.
All qualified applicants will receive consideration for employment without regard to race, color, sex, sexual orientation, gender identity, religion, national origin, disability, veteran status, age, marital status, pregnancy, genetic information, or other legally protected statuses.