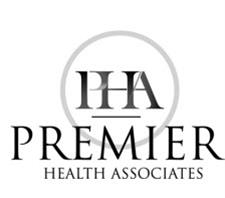 Registered Nurse - Operating Room at Premier Health Associates, LLC
Sparta, NJ 07871
Multi-Specialty Ambulatory Surgical Center is seeking a motivated, dedicated per diem Operative RN to scrub and circulate for orthopedic cases. Candidate must possess knowledge of clinical standards of practice, minimum 2 years OR experience in a hospital or ASC setting to include demonstrated competency related to this position. NJ RN licensure and current BLS/ACLS required.
Orthopedic experience is desired and availability on Mondays and Thursdays is a MUST. In consideration for our high standards of care, we offer competitive salaries and excellent benefits. Submit resume to:
Premier Health Associates
532 Lafayette Rd (Suite 200)
Sparta, NJ 07871
(F) fax 973-579-5267
(E) resumes@premierhealthassociates.com
EOE
98,483 - 110,896 /year
Operating Room Registered Nurse
What is this?