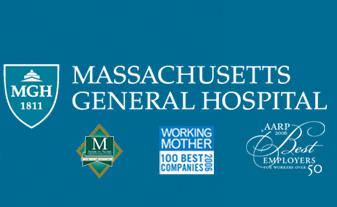 Registered Nurse, OR *Per Diem at Massachusetts General Hospital
Dover, NH
Description
true
Registered Nurse, OR *Per Diem3124948
At Wentworth-Douglass, we value people who contribute to patient-centered care that enhances community health; we recognize and reward those who share our values and transform our patients' lives. We invite you to explore opportunities, cultivate community wellness and professional growth.

1. CLINICAL JUDGMENT
a. Appropriately assesses, plans, implements and evaluates patient care, specific to population served
b. Follows policies/procedures, clinical practice standards pertinent to care, including emergency situations
c. Matches formal knowledge with clinical events to make decisions
d. Demonstrates the ability to provide competent, effective care
e. Seeks validation for clinical decisions, integrates input from other clinicians for decision making
f. Prioritizes and organizes work appropriately to effectively meet patient needs
g. Appropriately delegates to and supervises team members based on assessment of competencies, within scope of practice to ensure appropriate implementation of care
h. Collaborates & communicates relevant patient data to appropriate persons clearly and effectively, both orally and in writing (e.g. handoffs)
i. Effectively develops teaching plan and regularly integrates teaching into patient care

2. SYSTEMS THINKING
. Recognizes available resources/tools for meeting patient/family needs
a. Completes assignments in an efficient and timely manner, requesting and utilizing resources appropriately
b. Documents patient assessment, plan, interventions and response in accordance with applicable policies and procedures
c. Communicates with Nurse Manager/ or designee about availability and management of supplies, system equipment and personnel resources at unit/department level
d. Demonstrates contribution to unit-based programs and strategies to monitor and continuously improve the quality of patient care
e. Optimizes use of staff (overtime, agency, skill mix, etc.) based on unit census and patient acuity

3. CLINICAL INQUIRY
. Shows commitment to learning new knowledge and skills to enhance service to patients/ families and achieve organizational goals
a. Implements and validates practices based upon current nursing evidence
b. Advances the profession by assisting in clinical education and orientation of other staff and students; may function as preceptor for new staff
c. Uses available resources to answer questions in regards to best practices, reflects upon practices on an on going basis
d. Identifies opportunities for improvement in processes of care and other improvements at a unit level
e. Actively participates in the collection and use of data and/or evaluation relative to unit-based performance improvements

4. UNIT SPECIFIC RESPONSIBILITIES
. Participates in selection of and completes all unit-specific competencies
a. Articulates Nusing Sensitive Indicators and quality goals for unit and describes role in accomplishing expectations; describes role and participates in quality improvement initiatives.

5. UNIT SPECIFIC RESPONSIBILITIES - CARE OF THE SURGICAL PATIENT
. Surgical Procedure - Provides care to a patient immediately prior to surgery/procedure and verifies required procedures/tests and documentation in the clinical record.
a. Works collaboratively with inpatient units for report
b. Ensures that charts are complete prior to surgery including consents and history and physical
c. Assists with positioning of patients in OR suite and set up
d. Physician Support- collaborates with the physician to provide quality patient care
e. Assists with airways including difficult intubation, awake intubation and pediatric intubation
f. Assists with hold room procedures and monitoring including all blocks
g. Demonstrates competency in blood drawing
h. Demonstrates competency with IV starts. Assists and sets up A line, central line, carotid lines and VAT
i. Assists in the use of sonosite and glidescopes

6. Advanced Skill Set - First Assist/Service Coordinator
. Assumes charge responsibilities as needed.
a. First Assist - Assists the Surgeon with the operative procedure as a Surgical First Assist under the direct visual supervision of the Surgeon.
b. Demonstrates the principles of safe positioning of the surgical patient
c. Provide retraction of tissue and organs for optimal visualization with regard to tissue type and appropriate retraction instrument and/or technique.
d. Assist in maintaining hemostasis by direct pressure, use and application of appropriate surgical instrument for the task, placement of ties, placement of suture ligatures, application of chemical hemostatic agents, or other measure as directed by the surgeon and under the direct visual supervision of the surgeon
e. Use electrocautery mono and bi-polar under the direct visual supervision of the surgeon.
f. Clamp, ligate, and cut tissue under the direct visual supervision of the surgeon.
g. Insert drainage tubes under the direct visual supervision of the surgeon.
h. Demonstrates the appropriate techniques to assist with the closure of body parts.
i. Expedites the operative procedure by anticipating the needs of the surgeon.
j. Demonstrates advanced knowledge of normal and pathological anatomy and physiology
k. Demonstrates knowledge of emergency situations.
l. Service Coordination - Assumes daily responsibility to coordinate and oversee designated service line. Checks schedule daily, troubleshooting equipment or instrument conflicts. Contact surgeon's office with any questions on upcoming procedures.
m. Works with materials management staff, sterile processing department and pick room staff to inventory specialty items for specific surgical case needs. Talks to product representatives about costs and requested products.
n. Works with manager to understand and support purchasing, inventory objectives and budgeting processes. Assists in evaluation and completion of value analysis form for surgeon requests for new instruments. Contributes to capital budget preparedness.
o. Maintains up to date preference cards and initiates new preference cards and changes.
p. Oversees staff working in his/her established service line to insure clinical and behavioral excellence. Works with the OR Manager and CNS to establish progressive goal completion for staff and consult on annual reviews. Acts as a liaison for nursing peer review and yearly peer evaluation follow up. Facilitates mentoring relationships with their team. Acts as a preceptor for staff new to their service.
q. Has the responsibility and accountability to work in collaboration with his/her surgeon(s)/surgeon specialty groups to identify required equipment and new procedures for their surgical service line. Is the "go to person" for the surgeon when he/she has issues that need to be resolved regarding equipment, personal preference cards or staffing issues. Arranges for vendors or loaner equipment when needed.
r. Continually reviews patient care and makes recommendations for change to ensure compliance with established standards of nursing care and The Joint Commission standards.
s. Collaborates with the Clinical Nurse Specialist to identify and/or facilitate staff orientation, education and in-services on new products or updated equipment as they relate to their service. Identifies educational needs for their team and surgeons and facilitates these educational opportunities.

Experience Minimum Required
• Graduate of accredited nursing program with RN licensure.
• 1+ years medical-surgical nursing experience

Education Minimum Required
• RN program completion

Education Preferred/Desired
• BSN or enrollment in BSN program

Special Skills Preferred/Desired
• CNOR

Licensure and/or Certifications Required
• Registered Nursing License
• BLS (AHA or ARC)
EEOC

WDH Main Hospital03820Registered Nurse