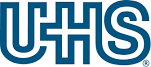 Registered Nurse (RN )/Clinician Admissions/Intake - PRN - (118814) at Universal Health Services
STUART, FL
Location
STUART, FL 34997 US (Primary)

Category
Admissions, Behavioral Health - Counselor, Behavioral Health - Therapist, Nursing Management, Registered Nurse (RN), Registered Nurse - Behavioral Health, Registered Nurse - ER, Registered Nurse - ICU, Registered Nurse - Labor and Delivery, Registered Nurse - Oncology, Registered Nurse - PEDS
Job Description
Job Description:
One of the nation's largest and most respected hospital companies, Universal Health Services, Inc. (UHS) has built an impressive record of achievement and performance. Steadily growing from a startup to an esteemed Fortune 500 corporation, UHS today has annual revenue nearing $10 billion. In 2017, UHS was recognized as one of the World's Most Admired Companies by Fortune; ranked #276 on the Fortune 500, and listed #275 in Forbes inaugural ranking of America's Top 500 Public Companies. Our operating philosophy is as effective today as it was 40 years ago: Build or acquire high quality hospitals in rapidly growing markets, invest in the people and equipment needed to allow each facility to thrive, and become the leading healthcare provider in each community we serve. Headquartered in King of Prussia, PA, UHS has more than 87,000 employees and through its subsidiaries operates more than 320 acute care hospitals, behavioral health facilities and ambulatory centers in the United States, Puerto Rico, the U.S. Virgin Islands and the United Kingdom.
Coral Shores Behavioral Health, a subsidiary of UHS, is a beautiful, 80-bed adolescent and adult Baker Act receiving facility, which is located in sunny Stuart, Florida. Our professional staff provide high quality, individualized care to uniquely fit the intensity and severity of each patient's needs and offer a continuum of mental health and addiction services in a confidential, caring environment that promote crisis resolution, positive self- awareness, personal growth and problem-solving. Coral Shores is open 24 hours a day, seven days a week. For more information about Coral Shores Behavioral Health, please visit our website at https://coralshoresbehavioral.com.
We are pleased to announce the following available position:
Registered Nurse (RN) / Clinician - PRN 
Admissions
Shift: Varies
The Admissions Nurse / Clinician will perform psychosocial screening and evaluations of potential patients, voluntary and involuntary, for individuals with primary psychiatric or behavioral issues when called to a specific location by the facility. The Admissions Nurse / Clinician will provide accurate evaluation information of medical necessity, communicate determined appropriate level of care, facilitate the admissions process and maintain communication with referral sources.  
Job Requirements
Job Requirements:
Education: Graduate from an accredited school of professional nursing. Bachelor's Degree in Nursing preferred. Or Master's Degree in Social Work and/or Counseling.
Experience: Minimum of one (1) year of experience in a healthcare facility handling admissions. Two (2) years' experience in a psychiatric health-care facility strongly preferred.   
Licensure: For nursing applicants, current license as a Registered Nurse in the State of Florida, BLS.
Additional Requirements: CPR certification and successful completion of restraining procedures training within 30 days of employment. Thorough understanding of management of patient aggression and de-escalation techniques. Familiar with The Joint Commission (TJC), CMS, Baker Act, OSHA and all other relevant state and federal regulatory requirements.  Must be able to prioritize workload and effectively multi-task in a fast paced environment. Excellent listening and communication skills. Able to work independently and effectively. Focus on providing high quality patient care.
Physical Requirements:
Move efficiently enough to meet the needs of several patients and/or move rapidly to provide timely intervention of patient aggression. Able to sit or walk during work shift. Able to hear spoken words in a normal vocal range, respond to signals, alarms, codes or other displays. Recognize vocal intonation that signal changes in acuity. Able to bend, reach and stoop. Must write legibly so as to accurately convey information. Able to read instructions and complete documentation and reports. Restrain, as part of a team, an aggressive patient in a safe and therapeutic manner. Able to lift, position or move patients in order to perform (or assist in) searches and procedures, and/or administer injections. Perform activities requiring manual dexterity. Able to lift 30 lbs. 
We Offer:
• Challenging and rewarding work environment
• Career development opportunities within UHS and its Subsidiaries
• Competitive Compensation
UHS is a registered trademark of UHS of Delaware, Inc., the management company for Universal Health Services, Inc. and a wholly-owned subsidiary of Universal Health Services, Inc. Universal Health Services, Inc. is a holding company and operates through its subsidiaries including its management company, UHS of Delaware, Inc. All healthcare and management operations are conducted by subsidiaries of Universal Health Services, Inc. To the extent any reference to "UHS or UHS facilities" on this website including any statements, articles or other publications contained herein relates to our healthcare or management operations it is referring to Universal Health Services' subsidiaries including UHS of Delaware. Further, the terms "we," "us," "our" or "the company" in such context similarly refer to the operations of Universal Health Services' subsidiaries including UHS of Delaware. Any employment referenced in this website is not with Universal Health Services, Inc. but solely with one of its subsidiaries including but not limited to UHS of Delaware, Inc.
UHS is not accepting unsolicited assistance from search firms for this employment opportunity. Please, no phone calls or emails. All resumes submitted by search firms to any employee at UHS via-email, the Internet or in any form and/or method without a valid written search agreement in place for this position will be deemed the sole property of UHS.