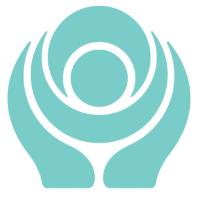 Registered Nurse (RN) at Western Fertility Institute
ENCINO, CA 91436
Experienced Registered Nurse (R.N.), IVF Nurse Coordinator wanted for growing infertility practice in Encino, CA.

Seeking a professional and friendly individual who is focused on patient care. Candidate must be capable of rapidly retaining required duties and tasks. Position requires someone with organizational skills, is able to multi-task, have excellent judgment, can problem-solve, and contribute to a demanding environment. Responsibilities include, patient education for Ovulation Induction, IVF, medication instructions; must be able to facilitate and assist in procedures, coordinates patient cycles. Candidate must have excellent written and verbal communication skills. Candidate must be available weekends and holidays on a rotating schedule.
Educational Requirements: - Bachelors in Nursing from an accredited school of nursing

California Registered Nurse License: - CPR/ACLS/BCLS Certification

Qualifications & Experience: - Minimum of 1 year experience in a clinical setting. Experience in women's health. Knowledge of medical documentation, diagnostic testing and patient care coordination. Or room procedures and recovery. Knowledge of OSHA, FDA, and HIPAA compliance. Must be computer literate. Must maintain and professional and groomed appearance. Bilingual preferred.
Salary: Based on experience
Benefits: Vacation, holidays, medical & dental, 401k
Hours: Monday-Friday, Weekends & Holidays (as needed)
38.62 - 47.80 /hour
Registered Nurse
What is this?